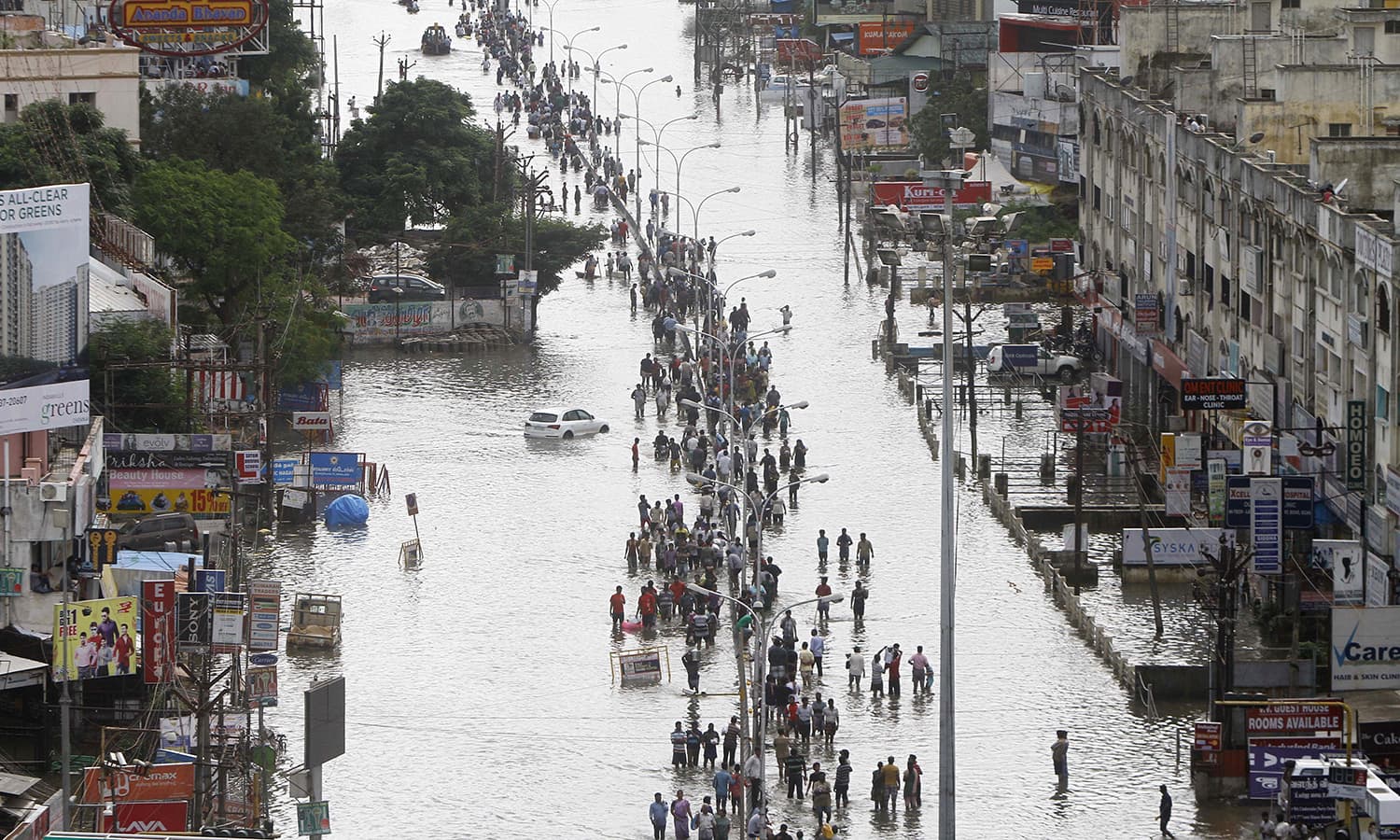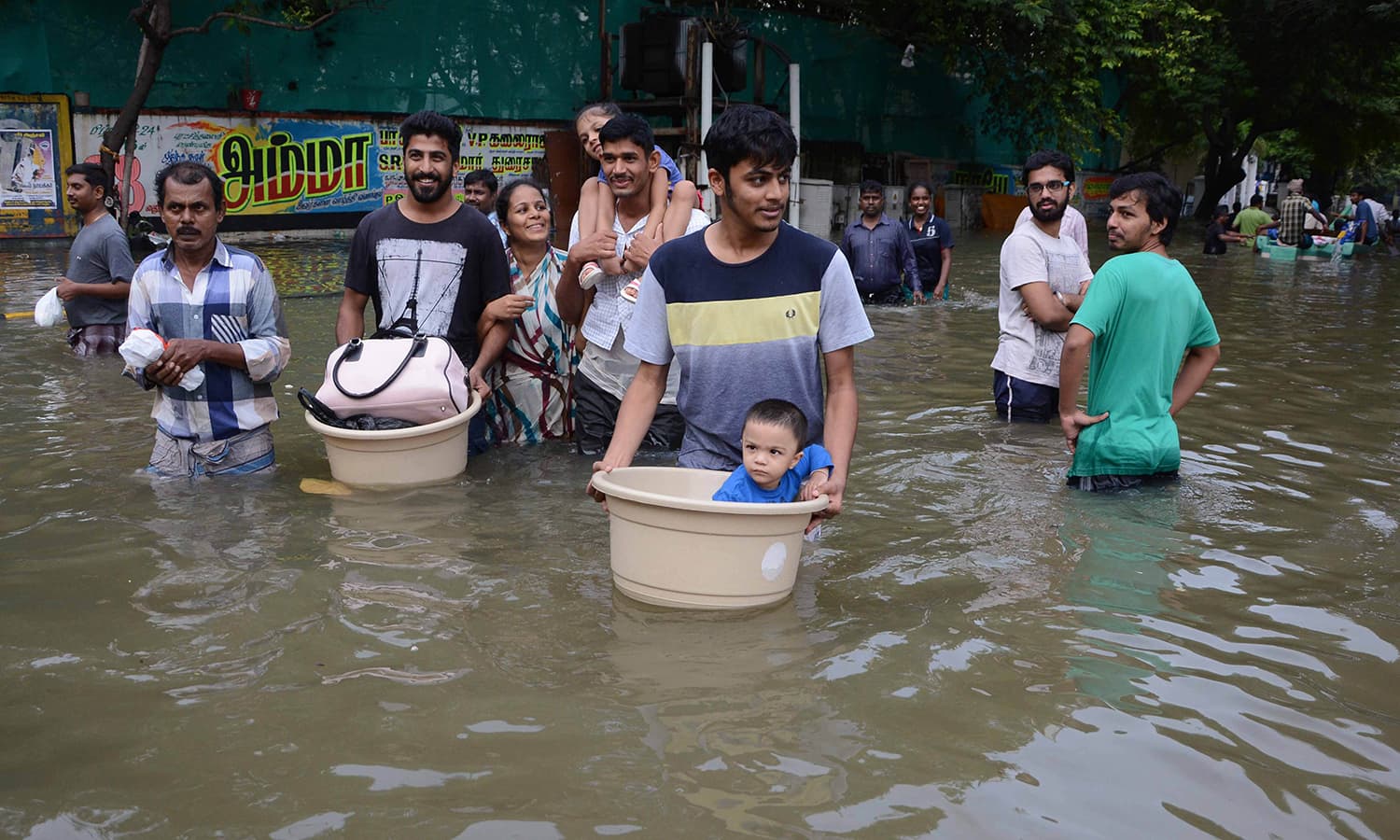 NEW DELHI: Tens of thousands of people are crowding into government-run relief camps in southern India's Tamil Nadu state, as floods continue to swirl despite a respite from days of relentless rains.
By late morning Friday, state capital Chennai has seen scant rain for almost 24 hours. Local residents are still complaining bitterly that their homes remain inundated and help from the government is absent.
Access to the region remains closed with the main airport still shut and rail tracks flooded.
The Indian Meteorological Department scaled down a forecast for very heavy rains but adds that more rain or thunderstorms are likely.