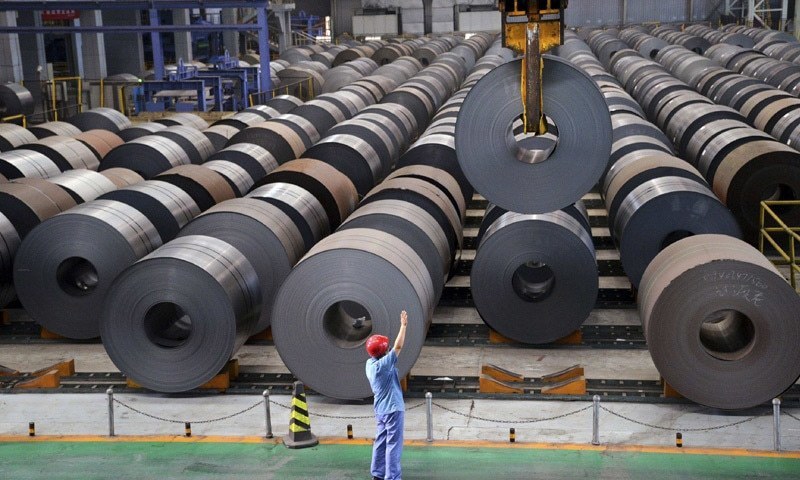 ISLAMABAD: Sinosteel Corporation, China's second largest importer of iron ore, has expressed interest in the revamping and expansion of existing plants and operations of Pakistan Steel Mills (PSM).
In a meeting held with Minister for Industries and Production, Ghulam Murtaza Khan Jatoi here on Wednesday, a Sinosteel delegation said that it intends to expand its overseas operations and considers Pakistan the best choice being a consistent partner in international cooperation.
Mr Jatoi, while assuring all possible support, asked the Sinosteel delegation to firm up its proposals and submit to the ministry since privatisation of PSM is on government's agenda.
Once the proposals are received, the industries and production ministry will take up the case with the Privatisation Commission so that a feasible option is charted out which could benefit Pakistan and Sinosteel Corporation, Mr Jatoi told the delegation.
Mr Jatoi advised the Chinese delegation to undertake a visit of Pakistan Steel and its facilities so that it can get a better understanding of viable options for cooperation. He further recommended joint proposals for PSM and Sinosteel cooperation.
Published in Dawn, July 30th, 2015
On a mobile phone? Get the Dawn Mobile App: Apple Store | Google Play