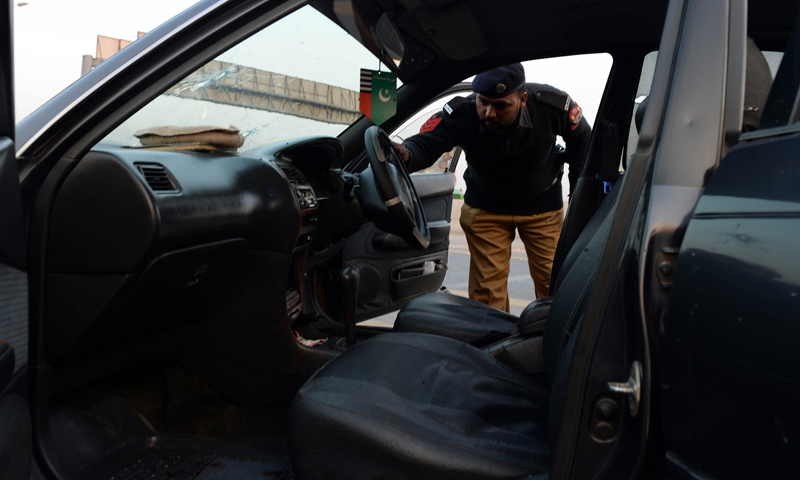 LAHORE: The provincial leader of the Ahle Sunnat Wal Jamaat (ASWJ), Maulana Shamsur Rehman Muavia, was shot dead Friday by unknown gunmen in Lahore.
The drive-by shooting took place as Muavia travelled by car to the northern Harbans Pura neighbourhood.
"Two gunmen riding a motorbike opened fire on Muavia's vehicle, wounding him and his driver critically," said senior local police official, Rana Abdul Jabbar.
He said Muavia and his driver were rushed to hospital where the ASWJ provincial chief died of his bullet wounds.
"We are investigating the incident but it apparently seems to be a target killing," Jabbar added.
Jabbar said the attack was a conspiracy to spread terrorism and sectarian violence, however, any such attempt would not be allowed to succeed.
The driver remains in a critical condition, Jabbar said.
The ASWJ spokesman Qasim Farooqi confirmed the incident and said the provincial chief was on his way to a meeting when the attack took place.
No group has so far claimed responsibility for the killing.
The shooting comes just three days after gunmen shot dead a senior Shia leader of the Majlis-i-Wahdat-i-Muslimeen (MWM), Allama Deedar Ali Jalbani, in Karachi.
ASWJ leader Maulana Ahmed Ludhianvi said in a tweet that the killing was part of a "big plot" and that "the situation is now getting out of control." Another party official tweeted that "party workers should be ready to protest countrywide."
Around 150 protesters had gathered in the capital of Islamabad, police said, and nearby markets were closed in case of violence. Extra police were deployed to mosques there and in Pakistan's financial heart of Karachi.
In Lahore, up to 500 enraged protesters, some brandishing automatic weapons, gathered in the central Anarkali neighbourhood and burnt tyres, an official said.
"We ordered shops in and around Anarkali area to be closed in order to prevent any loss to public property as the demonstrators got violent," he added.
The ASWJ announced that funeral prayers for the slain leader will be held in Lahore on Saturday afternoon.