"I was blindfolded and my hands and feet were chained together for 17 days in a mud-walled room," Dr. Ghullam Rasool; a renowned psychiatrist narrates his ordeal, after gunmen kidnapped him last year from the Brewery Road in Quetta.
Of late, the kidnapping of doctors for ransom seems to have become the order of the day in Balochistan in general, and Quetta in particular. Most of them usually freed after payments of ransom.
His voice still echoing with trepidation, Rasool, who counsels traumatised people for a living said;
I spent 17 sleepless nights in that small room.
According to the Pakistan Medical Association - Balochistan Chapter, in the past three years alone, 21 doctors have been kidnapped, 15 were murdered and two are still missing.
This growing fear of being kidnapped and murdered is prompting doctors, and now even professors to leave the militancy-hit province.
Dr. Haqdad Tareen, a senior member of the PMA states, "At least 29 doctors and professors have left Balochistan due to the threats to their lives and their families."
Impunity remains the contributing factor behind the increase in kidnappings in brazen day light right under the very noses of security forces. Sharing his personal difficulties in the line of duty with Dawn.com Dr. Tareen said,
I undergo severe anxiety everyday when leaving my house for the hospital where I treat my awaiting patients.
Former Deputy Inspector General Police (Operations), Hamid Shakeel revealed that at least 78 gangs involved in kidnapping for ransom were operating only in Quetta. However, the present government has claimed recent crackdowns on some gangs.
"I was kidnapped during the day. Bystanders simply watched on in silence. Nobody resisted, nobody helped," Dr. Ghullam Rasool stated.
Apart from kidnappings, bombings inside Balochistan's largest government-run hospitals, the Bolan Medical Complex Hospital and the Civil Hospital have also created panic among the public. Hundreds of patients and doctors were held hostage when armed gunmen attacked the BMC hospital in the aftermath of the suicide bombing at the Sardar Bahadur Khan Women University on June 15, 2013.
"I remember rushing towards the emergency wing to treat the wounded students that were coming in when a bomb went off close by," Dr. Khan Muhammad Babar, one of the hostages, recounted the five-hour ordeal.
The blast was followed by exchange of heavy fire between the security forces and militants.
When I saw the condition of the blast victims, I thought to myself I'd much rather be shot than die in a blast, like my patients.
Dr. Akbar Marri and Dr. Din Muhammad Baloch have been missing for a little over three years now. Nasrullah Baloch, Chairman of the Voice for Baloch Missing Persons blamed the intelligence agencies for picking up the two Baloch doctors.
"They were both from political families, therefore the agencies made sure they would disappear," Baloch said.
On September 17 this year, gunmen picked up another well-known cardiologist, Dr. Manaf Tareen from one of the high security zones in Quetta. To protests this, doctors across the city have been observing a three-hour token boycott of OPDs and a token hunger strike ever since. As a result, patients in Quetta are suffering profusely.
According to the provincial health department, a serious dearth of doctors is already creating difficulties in the province that currently has only three psychiatrists and four recognised cardiologists, for a population of 10 million.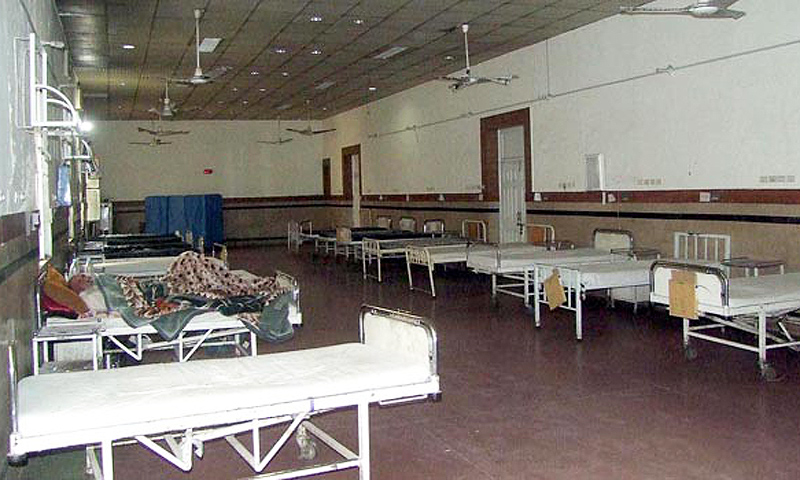 The current Dr. Abdul Malik Baloch-led government has increased the budget for health and education with an objective to improve the two key sectors. Saboor Kakar, the Secretary Health Balochistan said that there were more than 6000 doctors in the province. Admitting, however, that most of them were not performing their duties as per oath.
Other than patients that come in from the remote areas of Balochistan, many come to Quetta from Afghanistan's volatile Southern region for medical treatment. As patients pour in, the number of doctors dwindle; leaving the little few to tend to more than 200 patients a day.