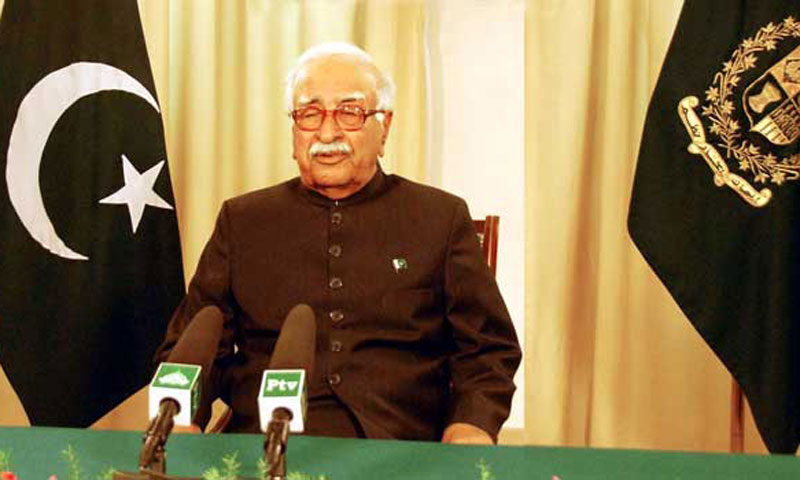 ISLAMABAD: On the last day of the caretaker government of Prime Minister Mir Hazar Khan Khoso, the Supreme Court suspended all postings, transfers and deputations ordered by him.
In continuation of a directive given by the court on May 22, a three-judge bench headed by Chief Justice Iftikhar Muhammad Chaudhry asked the secretaries of the establishment and cabinet divisions and the health ministry to furnish by Wednesday the list of appointments, transfers, postings and removal of government officers done by the interim government.
The fresh directive was issued when PML-N leader Khawaja Asif complained to the bench that despite the May 22 order more than 100 officers of grade 17 and above of the government of Balochistan had been posted on deputation in federal ministries, divisions and departments in violation of rules and regulations. The caretaker prime minister belongs to Balochistan.
A petition filed by Mr Asif had challenged the transfers, postings and shuffling of top government officials.
The PML-N leader said the caretaker government had terminated the services of several officers. An adviser to the finance ministry was removed four days ago when the annual budget was being prepared.
On May 22, the court had suspended the transfers and postings of top officials perceived to have been made outside the caretaker government's mandate which was limited to transfers for the sake of holding free and fair elections and running the day-to-day business.
OMBUDSMAN: On an application filed by Syed Adil Gilani, adviser to the Transparency International-Pakistan, against the appointment of Salman Farooqui as acting federal ombudsman by former prime minister Raja Pervez Ashraf in December last year, the court asked the applicant to appear on Wednesday. The matter was fixed before the bench along with the petition of Khawaja Asif.
The court ordered the federal law secretary and the Prime Minister's Principal Secretary Khawaja Siddiq Akbar to submit replies.
Attorney General Irfan Qadir contended that Adil Gilani had provided wrong information about the appointment. The court made it clear that he would face consequences if he had submitted a false statement.
It said the case of transfer, postings and deputations was significant and it would lay down principles in this regard.
The court asked Khawaja Asif to assist it through his counsel if he was busy.
The chief justice again cautioned the PML-N leader that the newly elected government should ensure that appointments were made on merit and in a transparent manner.
Khawaja Asif assured the court that everything would be done in a transparent manner.
About the appointment of retired Justice Faqir Mohammad Khokhar as chairman of the Anti-Dumping Tribunal on May 16, Mr Qadir informed the court that he had resigned from the post on May 22.
Advocate Tariq Asad said a few doctors of the Federal Government Services Hospital had also been transferred.