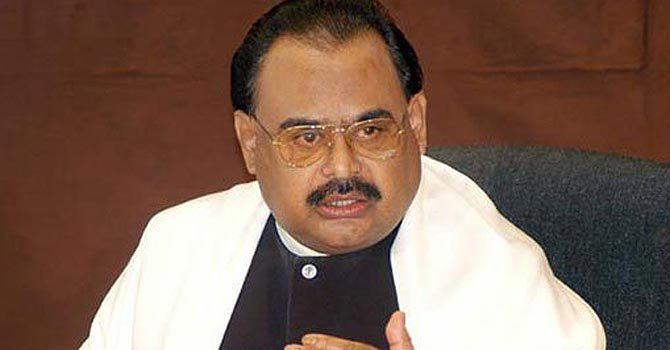 KARACHI: Muttahida Qaumi Movement (MQM) chief Altaf Hussain has endorsed the decision of the party's Rabita (Coordination) Committee to support Nawaz Sharif for the office of the prime minister as a "goodwill gesture."
Altaf Hussain said this while speaking to a joint meeting of the Rabita Committee, said a statement issued by the MQM here on Monday.
He said it was heartening that the democratic government in the country has completed five years and formation of a new government was in process.
The MQM chief said it was his desire to give unconditional support to the Pakistan Muslim League-Nawaz (PML-N) candidate Nawaz Sharif for the prime minister office in view of the critical situation of the country and the challenges facing the new government.
Altaf Hussain hoped that the new government would bring the country out of the current crisis, meet the challenges and provide real justice to the public.