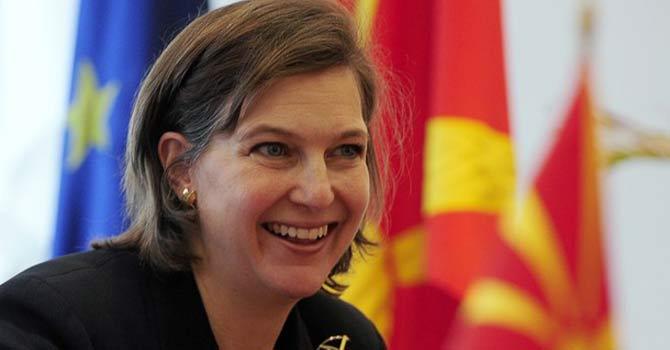 US State Department spokesperson Victoria Nuland. -Reuters File Photo
WASHINGTON: The United States favours direct talks between Kabul and Islamabad to address issues rather than the airing of public statements, the US State Department stressed.
State Department spokesperson Victoria Nuland noted that a trilateral meeting, being hosted by Turkey in Istanbul, would provide an opportunity for direct dialogue between President Asif Ali Zardari and his Afghan counterpart Hamid Karzai.
"This, we think, is a good opportunity for them to talk directly about issues of concern rather than sort of doing it by public statements," she said at the daily briefing.
The spokesperson was asked to comment on Kabul's unsubstantiated assertion that the attack, which wounded intelligence chief Asadullah Khalid, was linked to Pakistan.
"Because as you know, we have long supported better dialogue between Afghanistan and Pakistan, particularly in support of Afghan-led reconciliation. So we hope that both sides avail themselves of this meeting, that the Turks are offering, to work through the issues," she explained.