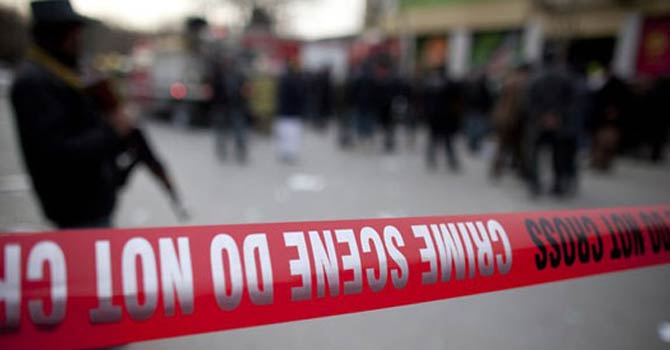 The photo shows the site of a bomb attack in Afghanistan. — File photo
KANDAHAR: A Taliban roadside bomb ripped through a police vehicle in a southern Afghanistan town on Wednesday, killing six officers including a commander, an official said.
The officers, part of a US-sponsored community force known as the Afghan Local Police (ALP), were patrolling in Nad Ali, a restive town in the province of Helmand when hit by the blast, the official said.
"It was a roadside bombing. It hit a local police vehicle and killed six policemen. The bomb was planted by the Taliban," Mohammad Ibrahim, the Nad Ali district chief, told AFP.
He said the bombing was in retaliation for recent operations by the ALP against insurgents, the Taliban, an Islamic militant force that has been waging an insurgency to bring down the Kabul government since 2001.
Police are coming under increasing attack from the Taliban as Afghan security forces take on a greater role in countering the insurgents ahead of a withdrawal of Nato troops in 2014.
On Monday, a suicide car bomber targeting an Afghan police station in the southern city of Lashkar Gah killed two intelligence agents and wounded 15 other people.