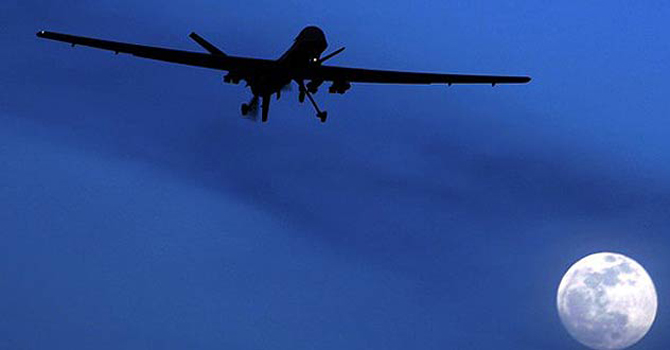 A drone plane. — File Photo
MIRAMSHAH: A US drone strike targeting a militant compound in Pakistan's northwestern tribal district killed at least five militants late Tuesday, security officials said.
The unmanned aircraft fired two missiles on the compound in the Shawal area, some 50 kilometres southwest of Miramshah, the main town of North Waziristan tribal district, near the Afghan border.
The area is considered to be a hub of Taliban and al Qaeda activity.
"At least five militants have been killed and three have been wounded. The compound was completely destroyed," a senior security official based in Peshawar city told AFP.
All those killed were fighters linked with local warlord Hafiz Gul Bahadur, another security official based in Miramshah told AFP.
Bahadur, who is allied with Afghan Taliban, is accused of fighting US-led troops across the border.