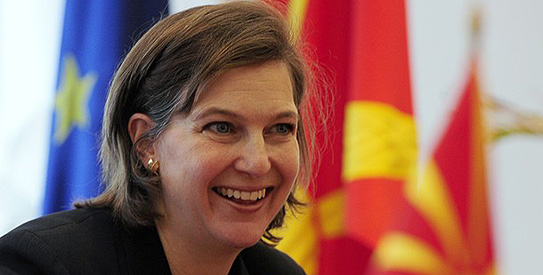 WASHINGTON: The United States believes Pakistan has an important role to play in the Afghan reconciliation process and expects Islamabad to have an ample opportunity to stay engaged on the issue going forward, the State Department said on Thursday.
"We think Pakistan has an important role to play in supporting the reconciliation process. We very much like Pakistan to be part of this (Afghan-led reconciliation process) as do Afghans," spokesperson Victoria Nuland said at the daily briefing.
She disagreed with the suggestion that Pakistan has been sidelined on the issue of Afghan reconciliation with the Taliban.
"We think they (Pakistanis) will have ample opportunity to remain engaged" and that Ambassador Grossman's visit to Islamabad — which could not materialise due to Pakistan's continuing internal review of relations with the US — "was not the sole opportunity" for engagement on the issue.
The spokesperson was answering a series of questions about US Special Envoy Marc Grossman not having been able to visit Pakistan and having an opportunity to meet with Pakistani officials during his current visit to several regional countries with the Afghan reconciliation being the focus of discussions.
The spokesperson said Washington had "complete understanding" for the Pakistani position on Grossman's visit in view of Islamabad's ongoing internal review of its ties with the United States.