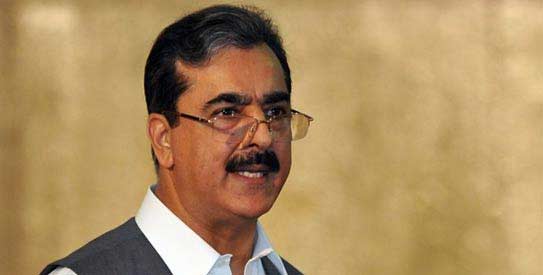 ISLAMABAD: Pakistan's prime minister on Sunday rejected a demand by the country's powerful army chief that he clarify or retract his criticism of the army and the spy agency last week, likely raising tensions further in a festering row with the military.
"The prime minister ... is answerable to parliament," Yusuf Raza Gilani told reporters in the central city of Vehari. "I will not answer to a person. I am answerable to parliament."
Gilani last week criticized Army Chief General Ashfaq Kayani and the director general of the Inter-Services Intelligence agency Lieutenant-General Ahmed Shuja Pasha for filing court papers in a case involving a mysterious memo that has pitted the military against the civilian government.
In an interview with Chinese media, Gilani said the filings were "unconstitutional", infuriating the military's high command, who issued a stern press release on Wednesday.
"There can be no allegation more serious than what the honourable prime minister has levelled," it said.
"This has very serious ramifications with potentially grievous consequences for the country."
Gilani's comments were in response to a journalist's question about media reports Saturday night that Kayani was infuriated by Gilani's criticisms.
The army chief complained to Zardari and demanded that Gilani's comments be clarified or withdrawn, a military source told Reuters on Saturday.
Gilani, however, showed no signs of backing down.
"What I said was not an accusation," he told reporters. "We want there to be respect for the constitution, rule of law, and all institutions to work within their limits. I said just one thing, that rules and procedures were not followed. And that was the defence secretary's fault, for which we removed him from his post."