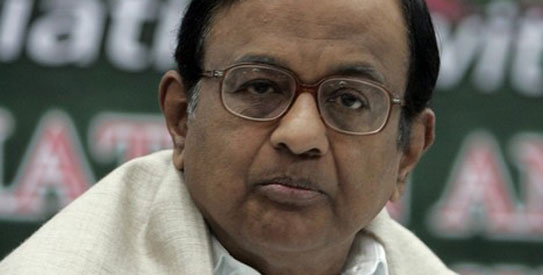 NEW DELHI: Indian Home Minister P. Chidambaram on Friday said a Pakistan judicial commission will visit India in January 2012.
Talking to reporters he said: "We have informed Mumbai High Court that the Pakistani commission's desire to visit India in January and they suggested some dates. We asked the Chief Justice of Mumbai High Court to agree and give suitable instruction to judicial authorities. Once we hear from the Chief Justice we will convey it to Pakistan," Chidambaram added.
Pakistan formally conveyed to India that its nine-member judicial commission will visit next month to interview key persons linked to the probe into 2008 Mumbai terror attacks.
It will take statements of Additional Chief Metropolitan Magistrate R V Sawant Waghule & Investigating Officer Ramesh Mahale, who have recorded a confessional statement by Ajmal Kasab.
On November 26, 2008, Kasab and nine armed gunmen, attacked various places in Mumbai, killing 166 people, injuring several others. Kasab, who was sentenced to death by a trial court, is currently lodged in high security Arthur Road Jail.