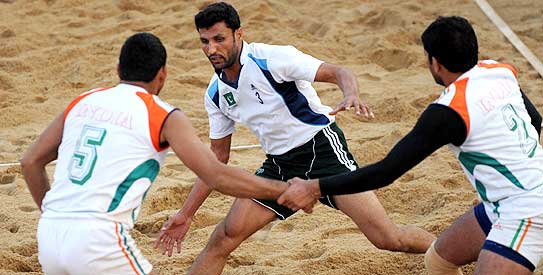 KARACHI: Pakistan clinched the kabaddi gold medal after beating India 42-33 at the inaugural South Asian Beach Games in Hambantota, Sri Lanka.
Previously, Pakistan had defeated Sri Lanka, Nepal and India to finish at the top of the group and faced India in the final.
This was Pakistan's first gold medal at the South Asian Beach Games where they are also participating in the handball, netball and bodybuilding events.
The South Asian Beach games began on October 8 and end on October 14 with some 359 athletes from Afghanistan, Bangladesh, India, Maldives, Nepal, Bhutan, Pakistan and Sri Lanka participating in the event.