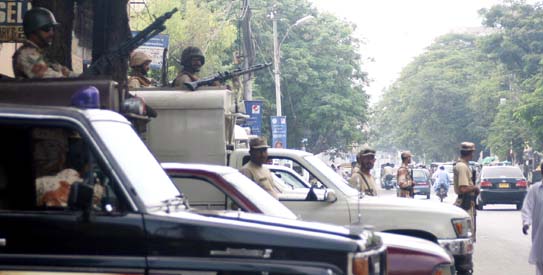 ISLAMABAD: The Rangers held six suspects during a search operation in Karachi on Saturday and recovered one Kalashnikov, three TT pistols and a shot gun from their possession.
According to a private TV channel, Sindh Rangers picked six suspects from Karachi's Alfalah Society during a search operation in the area.
The Sindh Rangers conducted a search operation in Shah Fiasal Colony's Salman Farsi Society, Albadar Society, Alfalah Society and Kehkashan Society on Saturday morning.
The operation continued for more than five hours.