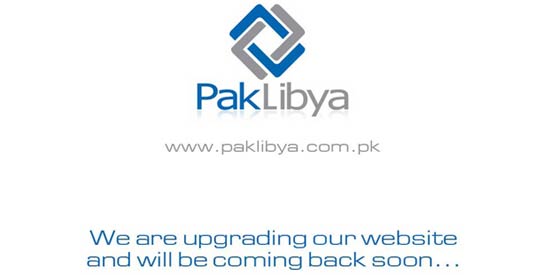 ISLAMABAD: A recent ban by the United States Treasury Department on Pak-Libya Holding Company Limited in the guise of banning companies doing business with the Qadhafi regime highlights the turbulent relations between Islamabad and Washington, according to analysts.
They say the ban has nothing to do with the American concerns related to the economy of the Libyan regime, but would have a fallout on Pakistan's business.
Ahmar Bilal Sufi, an international lawyer, said: "It is indirectly a move to punish Pakistan as the ban would have a financial impact on Pakistan. Companies such as Pak-Libya Holding never mean that it is a Libyan company; such companies invest in Pakistan to portray to the world that Pakistan is an investor-friendly country. Such companies invest where they eye more profit.
"All international financial transactions are routed through New York and it is in dollars so it must be frozen having a negative impact on the company."
Mr Bilal said it was the loss of those who have invested in the company. Pakistan, he suggested, should check the text of UN Security Council resolution relating to the ban and look for exceptions in its framework.
"Pakistan should fight its case after looking into the exceptions in the UN Security Council framework that had any company in the past ever allowed to do business with such sanctions and how it was allowed," Mr Bilal said.
Salman Shah, a former adviser to the ministry of finance, said: "It's illogical to impose a ban by the US (Treasury Department) on a financial institution which has nothing to do with the regime of Gaddafi government instead it's the investment of Libyan government."
He said he didn't see any reason for the ban on Pak-Libya Holding Company because it is a small financial institution having all its stakes in Pakistan. "It's not a right move," said Mr Shah.
According to a source close to the development, the Foreign Office is negotiating with the Americans for reviewing the ban imposed last month creating a financial trouble relate to assets of the company in and outside Pakistan.
The Pakistan government owns 50 per cent shares in Pak-Libya Holding Company which is extending financial-related services. But according to the US Treasury website, the company is owned by Libyan Arab Foreign Investment Company --- a subsidiary of Libyan Investment Authority, government of Libya.
The official website of the company has no information related to its investment, instead it says: "The website is being graded."
According to details gathered by Dawn, Pak-Libya Holding Company founded in 1978 is a non-banking financial institution, headed by Gen (retd) Ehsanul Haq.
The company is offering investment banking services -- corporate finance, lease financing of plant and machinery, debt syndication and financial advisory and underwriting. It also provides services in consumer banking -- personal loans, housing finance, auto finance and consumer loans, besides managing treasury operations -- inter-bank lending and borrowing, investment and trading in government papers. It also handles central depository accounts.
According to Pakistan Credit Rating Agency, the company was rated A1+ (A one plus). The ratings denote a very low expectation of credit risk emanating from a very strong capacity of timely payment of financial commitments.
In an email reply, spokesperson for the US Treasury Department's Illicit Finance and Enforcement and OFAC wing official Marti Adams referred Dawn to a press release which said: "The US Department of the Treasury's Office of Foreign Assets today (July 21) took a series of actions to further tighten US sanctions against the government of Libya."
The press release quoted OFAC Director Adam Szubin as saying: "The Treasury Department is carefully monitoring Libyan-associated entities worldwide to ensure that they are not attempting to evade sanctions and assist the Qadhafi regime….we will remain vigilant in efforts to isolate the Qadhafi regime from the international financial system."
The US Treasury Department also banned nine other entities of the Libyan government under a clause E.O. 13566 which blocks all property and interests in property of the government of Libya and its agencies, instrumentalities and controlled entities within US jurisdiction, whether specifically identified by the OFAC or not. Foreign Office spokesperson Tehmina Janjua did not reply to Dawn queries about the ban on Pak-Libya Holding Company despite an email sent a week ago and phone calls and messages to her cellphone.
In a recent conversation with Dawn, Ms Janjua said: "I have received your email and it has been forwarded to the concern section -- United Nation's desk. I can't comment so I forwarded it to them (UN desk) because it (response to the questions) has international implications." Ms Janjua said that a delay was mainly because of technicality of the issue.
When contacted an administration official of Pak-Libya Holding Company said: "We are aware of the ban. We are a financial institution and have no impact of sanctions and managing our business in routine."
The official said: "Our chairman is actively working on the issue and we are hopeful that sanctions will be lifted any time soon."
Follow Dawn Business on Twitter, LinkedIn, Instagram and Facebook for insights on business, finance and tech from Pakistan and across the world.