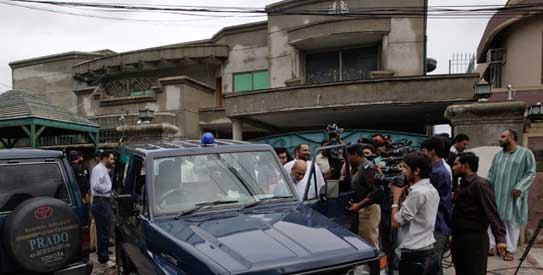 LAHORE: As police investigation teams remained clueless about the kidnapping of US national Warren Weinstein on the third consecutive day, two government officials met a US diplomat here on Monday to discuss the possibility of a joint investigation with the US Federal Bureau of Investigation.
Police sources told Dawn that Punjab Home Secretary Shahid Khan and city police chief Malik Ahmad Raza Tahir visited Carmela Conroy, the principal officer of the US Consulate in Lahore, and sought information about Mr Weinstein`s family and his company`s activities.
The city police chief updated the US diplomat about efforts to trace the victim and briefed her over different aspects of the investigation.
The officials conveyed to the US diplomat that Mr Weinstein kept himself in a low profile and did not even utilise security guards while travelling on the recommendation of other company staff.
They said the J. E. Austin Associates, the sponsor of Mr Weinstein, violated a circular of the Punjab home department about his registration with police.
Sources said Ms Conroy urged the delegation to give the consulate`s security officials access to the investigation.
Mr Weinstein`s driver, Mohammad Israr of Swabi, and one of the three security guards, who were already detained for questioning, were the only ones who knew the code of the card swapped to open the door of the victim`s room.