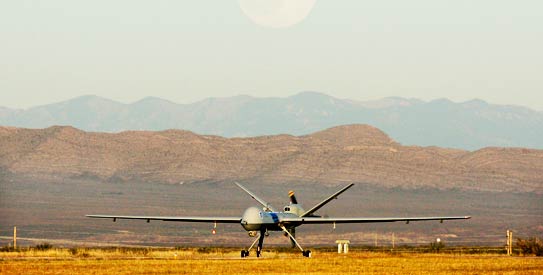 PESHAWAR: A US drone strike targeting a militant vehicle in Pakistan's northwestern tribal belt near the Afghan border killed at least four suspected militants on Monday, local security officials said.
Two missiles fired by the drone hit the vehicle in Azam Warsak, 15 kilometres west of Wana, the main town of the South Waziristan region, where Pakistan's military has been fighting militants for two years.
"At least four militants were killed in the strike," a local security official told AFP.
The latest US drone attack was the first since July 12, when missiles hit a compound and a vehicle in the North Waziristan tribal region, killing at least six militants.
Another security official in the area confirmed Monday's strike and casualties, but said the identities of those killed were not immediately known.