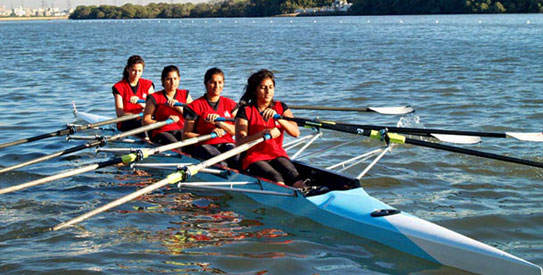 ISLAMABAD: A two-member Pakistan rowing team will be participating in the World Junior Rowing Championship scheduled to be held at Eton, Great Britain from July 31 to August 8.
A Pakistan Rowing Federation (PRF) official told APP on Thursday that the team we will be competing in the women doubles event.
Manal Kamran and Zahra Currimbhoy have been selected to represent the country at the event.
According to the PRF official, Kamran and Currimbhoy had been selected following a performance criteria set by the federation.
"Our objective is to get in the top ten in the event," the official said while sounding confident of Pakistan's prospects at the event.
"Our rowers have been going through some really hard yards. We claimed the 18th place at the last world junior championships out of 36 participants. And since then we have been working very hard to get better results."
The officials accompanying the team in the event include Irfan Mehmood (coach) and Syed Siptal Haider Bukhri (manger).