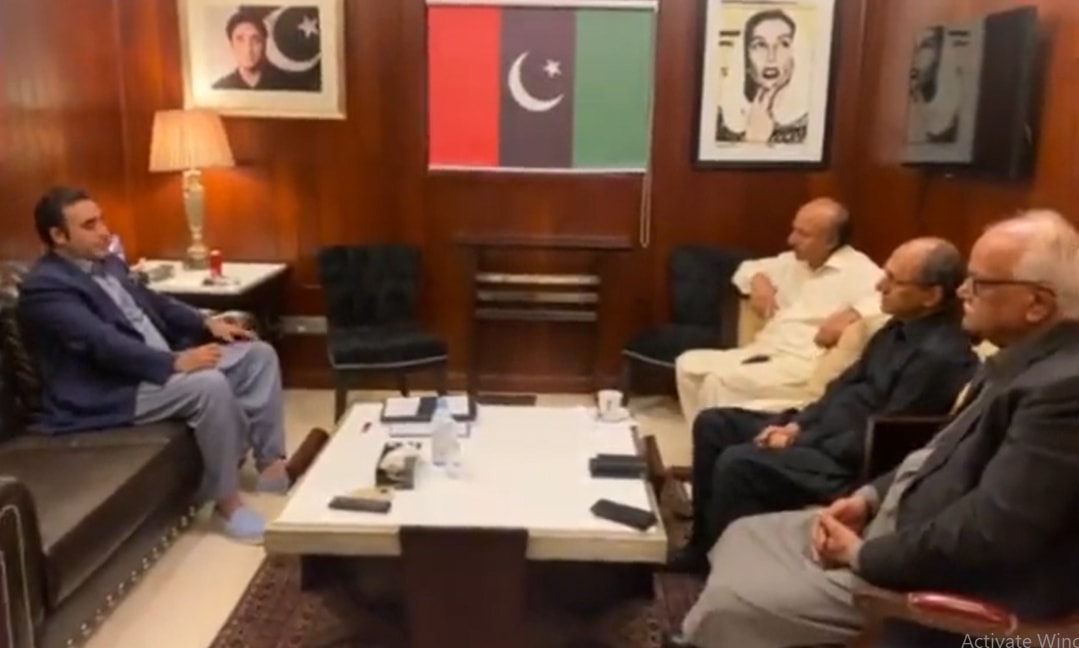 KARACHI: Pakistan Peo­ples Party chairman Bilawal Bhutto-Zardari was on Sunday briefed on arrangements being taken for organising a rally at Nishtar Park on Nov 30 to mark to 55th foundation day of the party.
Sindh PPP president Senator Nisar Khuhro and Karachi president Saeed Ghani met the party chief and foreign minister at Bilawal House and informed him about the preparations for the public meeting to be held on Wednesday.
Also, the deputy commissioner of district East has issued a no-objection certificate to the ruling party for organising the event.
Earlier, the PPP Karachi chapter held a meeting to review preparations for the gathering.
Chairing the meeting, Senator Khuhro said the date of Nov 30 was deemed important by each and every activist of the PPP as being its foundation day.
He said the former prime minister Zulfikar Ali Bhutto on Nov 30, 1967 had planted a sapling in the form of the PPP, and this plant had transformed into a fully grown tree which was protecting all downtrodden classes in the country.
He said that the PPP had been successfully protecting the genuine interests of underprivileged people, labourers and farmers.
Mr Ghani said the PPP was going to organise a historic public meeting at the Nishtar Park on Nov 30, and the preparations for it had been geared up in all districts of Karachi.
Published in Dawn, November 28th, 2022