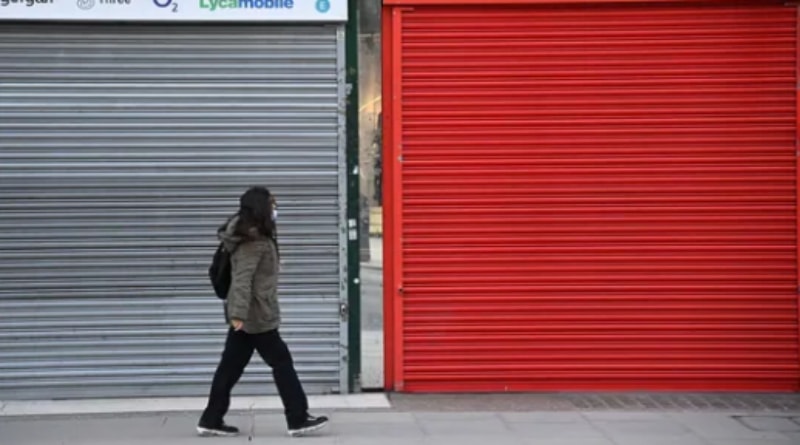 LONDON: European and Asian markets took a beating Thursday after Wall Street suffered one of its worst batterings in two years over recession fears after decades-high inflation.
Meanwhile, oil prices rebounded from earlier losses in another volatile session on Thursday as Chinese officials planned to ease restrictions in Shanghai, which could further tighten global energy supply, and as the dollar retreated from recent gains.
Crude benchmarks continued their spate of wild swings, with both Brent and US crude rising by nearly $5 a barrel in the span of a few hours, recovering from losses earlier in the week.
Brent crude futures for July rose $1.45, up 1.3pc, to $110.57 a barrel at 12:32 p.m. EDT (1632 GMT), after hitting a session low of $105.75. US West Texas Intermediate (WTI) crude futures for June rose 66 cents to $110.16, after dropping to $105.13 earlier.
Downcast earnings reports from retailers have heightened worries about consumer resilience at a time of rising interest rates, surging energy prices, China lockdowns and the Ukraine war.
"Inflation is catching up and profit margins are taking a hit. Soon enough though, those higher costs will continue to be passed on and consumers will stop dipping into savings and start being more careful with their spending," said Craig Erlam, senior market analyst at OANDA.
Leading European and Asian stock indices closed in the red.
On Wall Street, the Dow was lower in late morning trading but both the broader S&P 500 and tech-heavy Nasdaq Composite were higher. Shares in Chinese tech giants plunged after Tencent reported lacklustre profits, fuelling wider concerns over China's economic outlook.
Published in Dawn, May 20th, 2022