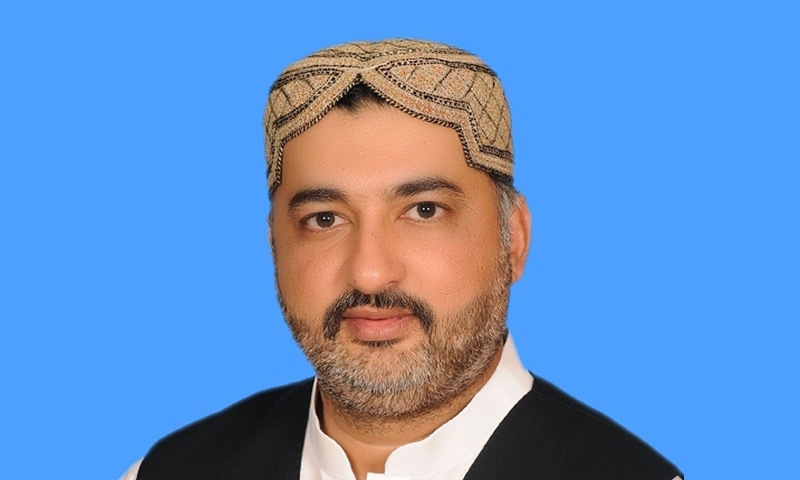 IT is no secret that our entire social value system is rotten to the core. It is rotten to such an extent that the victims' families are forced to withdraw from pursuing murder cases because of threats from the killers and lack of state support.
Nazim Johkio, a father of four, was reportedly tortured to death on Nov 3 last year after he attempted to stop some foreigners from illegal hunting. Not only this, he made a video of the illegal act as proof and posted it on his social media account which went viral.
There was intense pressure on Nazim and his family to delete the posted video. Later, as per published reports, he was brutally tortured and beaten to death at a Malir farmhouse in Karachi.
His gruesome murder led to protests by his relatives, but all in vain. Neither the PPP took any action against the lawmaker nor was the case referred to the anti-terrorism court (ATC) despite the order by a district court.
To rub salt into the wound, the alleged killer was granted bail for a few days by the Sindh High Court on his appeal. Subsequently, in a video message, the wife of the deceased stated she had withdrawn the case and also forgiven all the suspects in her husband's murder case.
However, her pardon has no legal value. The question remains: why did the victim's family give up and pardon the killers? Why has it become the law that powerful elite cannot be held answerable and instead get favours from the state? How long will they be enjoying impunity despite being culprits?
What impression does the state give? Are these feudals above the law or the state? How long will justice be delayed and denied? Sadly, the state has failed to protect its citizens and to ensure their safety and security. It only serves the interests of the powerful.
Had Nazim's wife trusted the justice system and received support from the state, she would not have withdrawn the case. There have been thousands of such cases pending in the courts waiting for justice since long. But when justice is not served, these cases are withdrawn by the victim's relatives.
The failure to prosecute the suspects is a severe human rights violation and testimony to the fact that some people in our country are certainly above the law. The state's failure to prosecute the accused is a big question mark on state institutions' effectiveness.
The state should pursue the case without any delay to prove that it is with the victims, not the culprits. Speedy justice along with safety and integrity of human life should also be ensured.
Muhammad Shahjahan Memon
Islamabad
Published in Dawn, April 30th, 2022