Humayun's Crown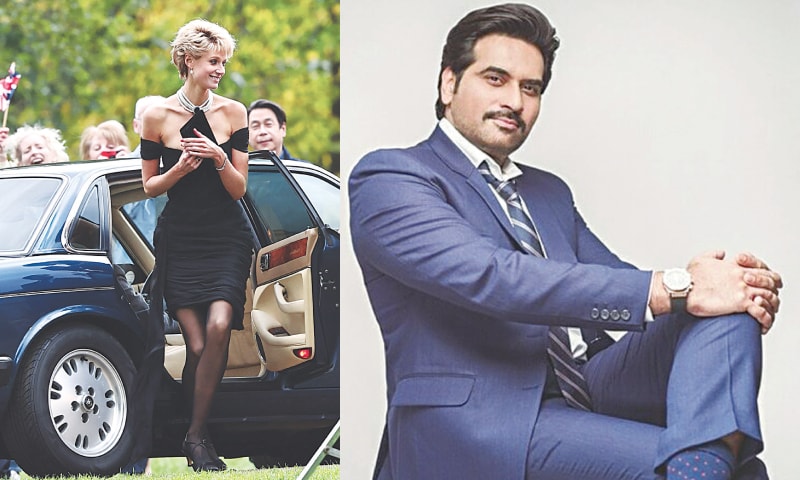 Congratulations to Humayun Saeed! He will play the role of cardiac surgeon Dr Hasnat Khan, the reported lover of Lady Diana whom she fondly called "Mr Wonderful", in the upcoming season of the hugely popular series The Crown on Netflix. The news was broken on Twitter by Icon on January 9 and filled all his admirers and most of his acting colleagues with joy because it had become a bit of an issue in recent times that Pakistani characters were being played by non-Pakistani actors in Western movies and TV series. Humayun S will be playing the role opposite Australian actress Elizabeth (The Great Gatsby) Debicki who is playing Lady Di. It's the first confirmed high profile casting of a Pakistani actor in a Netflix original and we are sure the recent Pride of Performance recipient will put in his whole heart into it.
Minority Report
Good on musician and former producer of Coke Studio Rohail Hyatt for giving importance to Pakistan's cultural, ethnic and religious diversity. He is these days working on a project related to our national anthem and because of which last week he tweeted, "I'm looking for singers that best represent their provincial and minority communities in Pakistan. Please share any names and links that come to your mind." That's the spirit, Rohail H! Diversity is what makes our musical heritage colourful and vibrant — as is the case with the rest of the creative fields.
Karaoke as Therapy
During a roundtable discussion for Hollywood Reporter 2022 (alongside Andrew Garfield, Jonathan Majors, Peter Dinklage and Simon Rex) Hollywood A-lister Nicolas Cage complained about something peculiar with reference to 'viral' culture. In 2019 he sang Prince's iconic song Purple Rain at a private gathering, which a member of the audience recorded and put on the internet. "For me, karaoke was like therapy until someone videotaped my punk-rock version of Prince's Purple Rain and it went everywhere… and I said, 'I'm not going to karaoke anymore'." Tell you what Nic C: after listening to your version quite a few people also went into therapy for not believing their ears.
Memes Etc
Actor Adnan Siddiqui knows very well how to keep himself relevant on social and mainstream media. Whoever thinks that his recent selfie against the backdrop of burnt liquor bottles was an act which he hadn't realised would spawn a series of memes, think again. He is a showbiz person and he is pretty aware what confiscated material means in Pakistani society. Therefore, the picture-taking was, we feel, a deliberate act. And designed to spread like wildfire.
Faking It
There's someone in India who is sending emails to people posing as Bollywood star Rajkumar Rao to get three crore rupees. Yes, three crores! Thankfully, the Omerta and The White Tiger actor got wind of the scam before damage could be done, took a screenshot of the mail and alerted his fans with the following message: "Fake, guys… please be careful of such fake people. I don't know anyone named Saumya. They are using fake email IDs and managers to con people." Boy oh boy, they say art imitates life. This is art imitating life, imitating art.
Solidarity Stance
On January 2, British actress Emma Watson (Hermione from the Harry Potter series) posted on her Instagram page a message and a poem expressing solidarity with the Palestinian nation. It didn't go down well with the Israelis, especially their diplomats who, in their tweets, called her anti-Semitic. At the same time, a big number of people came out in Emma W's support saying this was a "weaponisation of anti-Semitism to shut down basic expression of solidarity with the Palestinian people." Yes. Solidarity is not anti-Semitism.
Published in Dawn, ICON, January 16th, 2022