Those of you with small gardens, small terraces or just a simple balcony, may sit and dream of growing enough fruit and vegetables to offset the family budget. But even though this may not be possible, there are edibles feasible for you to grow.
Creating an herb garden, chemical-free of course, is the ideal way to add zing and zest to favourite dishes and can lift them out of being 'ordinary' into 'deliciously sublime.' A vast majority of culinary herbs are perfectly happy to be grown in pots, an assortment of preferably recycled containers, or in neighbourly closeness in a small patch of well-prepared earth.
Surprisingly, a variety of different seasonal herbs can be grown in small spaces, depending on the localised climate of the area where you live. Some herbs, the mint family for example, are perennial, meaning they can live for many years. Others are biannual, such as caraway, growing one year and then flowering, producing seed and dying off the next. Yet others are annual and thus short lived.
Mints, with their numerous and varied uses, are actually better grown in pots/containers, where their roots are restricted. When grown directly in the ground, they have a tendency to run riot and smother everything else.
There are a surprising number of varieties of mint, including green mint, pineapple mint, peppermint, chocolate mint and lemon mint, each one having their own aroma and taste. Coriander is too well known to require any introduction. Basil also comes in numerous varieties, aromas and leaf-shapes, the most popular being Italian basil, Greek basil, lemon basil, cinnamon basil and Thai basil.
You don't need big gardens to grow herbs, just pot them in containers
Oregano/marjoram, an essential for Italian cooking, while thyme, be it a creeping or upright variety, is another 'must have.' Parsley is great, dill is the perfect addition to many seafood and vegetarian dishes, while chives and garlic chives are 'cut and come again' herbs, with a whole host of uses. Rosemary is perfect for lamb and other dishes, and nasturtiums have an unmatchable use in salads, both their peppery leaves and brightly coloured flowers and also their spicy, green seeds which, pickled in vinegar, take the place of expensive capers.
Most herbs enjoy a balance of sun and shade and thrive in a well-drained soil mix that is rich in organic material.
Seed sowing ideas for September:
The flower garden: There are lots of winter and spring flowering beauties to be sown this month, including, towards the end of the month, Queen Anne's Lace and annual poppies. Then there are hollyhocks, scabosia, antirrhinums, delphiniums, ageratum, cleome, bidens, sweet Williams, sweet sultan and, from Lahore northwards, foxgloves as well. In addition, stocks, godetia, dahlias, gypsophila, linum, clarkia, cornflowers, cineraria, salvias, pelargoniums, geraniums, gerberas, rudbeckia, phlox, carnations, pinks and larkspur. For pots, hanging baskets, rockeries and border edging, chose from petunias, nasturtiums, lobelia, candytuft, alyssum, violas, pansies, verbena, bellis, nemophila and many more.
The vegetable garden: Carrots, beetroot, kohl rabi, radish, turnips and potatoes are excellent winter root veggies and greens such as cabbages, cauliflowers, spinach, leaf beet/ Swiss chard, winter lettuce, Chinese cabbage, celery, different varieties of kale and mustards, fenugreek/ methi, calabrese, broccoli, endive, bok choy, chop suey greens and Chinese and Japanese salad and stir fry greens thrive over the cooler months. Onions, green onions and leeks, shallots and garlic can also be planted. Make a start on sowing peas and beans, especially broad beans and, in the southern part of the country only, sow tomatoes — with the emphasis on cherry tomatoes, as these cope with lower temperatures better than larger fruited varieties — but do remember that they will need overnight protection during the winter months.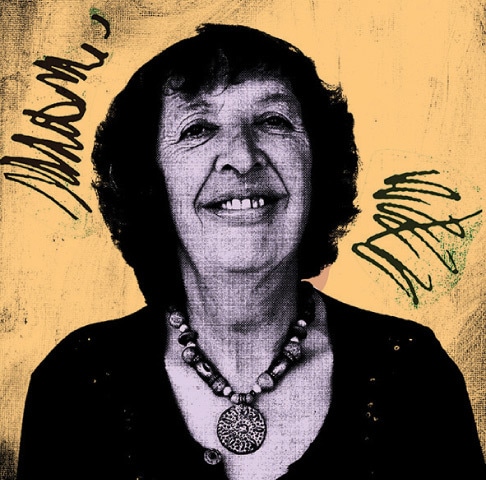 The herb garden: Watercress, lovage, coriander, borage, calendulas, chives and garlic chives, thyme, oregano, agastache, lavender, tarragon, rosemary, nasturtiums, lemon balm, dill, mint varieties, sage, aniseed, parsley, liquorice and, in Karachi area only, varieties of wonderfully aromatic and versatile basil.
Climber of the month: Tecoma grandiflora — Trumpet vine also classified, rather confusingly, as Campsis grandiflora. This tough, deciduous, perennial climber with funnel-shaped flowers from mid-spring until mid-autumn, is at the height of its eye-catching best during the height of summer. Fast-growing once established, it attaches itself by rootlets to climb up buildings and other structures. It is a good idea to provide additional support to a particularly vigorous specimen. Drastic pruning after it sheds its leaves promotes floriferous new growth the following season. Flowers may be terracotta-coloured, bright orange, red or pink. It is not fussy about soil type, as long as it is well-drained and happy in full sun or light shade. It propagates by seed sown in November/ December, by hardwood cuttings taken from prunings, or from the suckers it sends up around its base. Its winter-bare stems and branches make an ideal framework for winter-spring flowering, purely annual, climbers — varieties varying from region to region, but sweet peas and climbing nasturtiums are good examples.
Please continue sending your gardening queries to zahrahnasir@hotmail.com. Remember to include your location. The writer does not respond directly by email. Emails with attachments will not be opened
Published in Dawn, EOS, September 5th, 2021