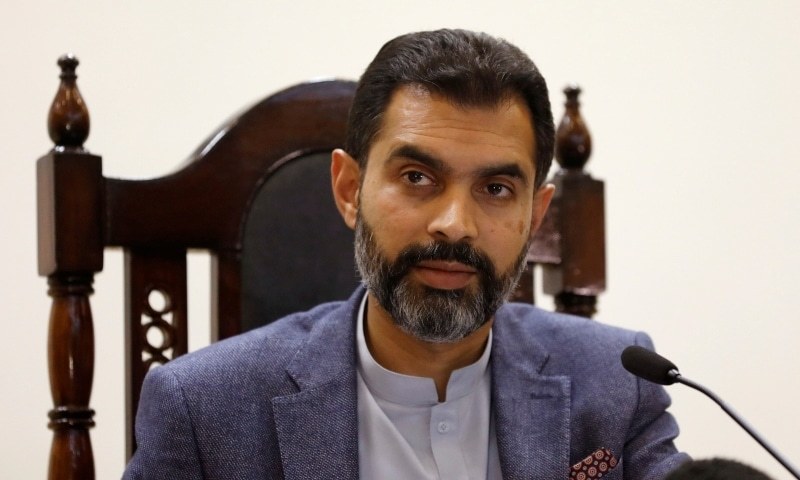 KARACHI: In a move towards digitalisation of financial products and services, the State Bank of Pakistan (SBP) has introduced digital cheques clearing and a unified QR code for payments.
Announcing these initiatives at the 5th stakeholders' meeting on Digital Financial Services, SBP Governor Dr Reza Baqir said the introduction of these digital services by the financial institutions will benefit all segments of society.
"The digital cheque clearing initiative will replace physical presentation and clearing of cheques thereby reducing the time involved substantially," the SBP said on Wednesday.
Now one can send a scanned cheque and the bank would make payment or deposit the amount into the account of the receiver.
Speaking to Dawn, veteran banker Nadeem Hussain said the new clearing method will significantly reduce the cheque processing time, especially for ones deposited in bank branches of remote areas.
"Let's not call it digital check clearing. It's paperless clearing through a digital mechanism," he said. It means a beneficiary can send the image of the cheque electronically to their bank instead of presenting it on the bank counter. The bank will then use the image of the cheque to process payment via NIFT, a pre-existing e-platform for clearing, processing, routing and switching of electronic transactions run by National Institutional Facilitation Technologies Ltd, a joint venture of six commercial banks.
Mr Hussain added that the move is a "big step" only in the local context as advanced economies adopted the paperless cheque processing mechanism 25 years ago.
"The second initiative, the introduction of a unified QR code, will allow payments by users from any digital application eliminating the need to use separate apps," said the SBP.
As for the unified QR code, Mr Hussain said all banks that are in the merchant acceptance business will be required to adopt it. This will eliminate the need for retail shops to display different QR codes for different payment apps, he said. All banks will effectively have the same QR code, which will increase its usability.
Preventing frauds
At the Digital Financial Services meeting held on Aug 2, the stakeholders also announced formation of a joint task force of SBP and Pakistan Telecommunication Authority to work towards the prevention of digital financial services frauds.
In addition, the SBP and Federal Board of Revenue (FBR) have also agreed to form a joint committee to collaborate on a regular basis to increase digitisation in the economy.
"These and other initiatives have led to 30 per cent and 20pc growth in internet and mobile banking, respectively, in third quarter of FY21 compared to the same period last year.
Briefing on SBP's Raast payment platform, the SBP governor said that the second phase of person-to-person payments would be launched by October for which banks are being integrated with Raast, a new instant payment system launched in January.
He said the SBP is actively exploring the development of open banking, which allows sharing, and leveraging of customer-permissioned information among financial institutions to facilitate consumer choice, promote competition and efficiency in the financial sector, and encourage the introduction of innovative products and services to benefit consumers.
Dr Baqir said that the SBP will continue to promote innovative digital financial services and is ready to facilitate these endeavors by resolving issues as far as possible. Governor Baqir appreciated stakeholders' support in facilitating the digital initiatives of SBP, particularly by National Data Registration Authority (Nadra) and FBR in moving forward the drive for digital financial services.
The forum was briefed about the significant progress made on issues identified earlier by the industry including removal and reduction of taxes and duties by FBR on import of Point of Sale (PoS) machines used for accepting payment cards; facilitation of remote account opening by Nadar and a review of pricing mechanism for verification of mobile SIMs by telecom industry with the help of PTA.
Published in Dawn, August 5th, 2021
Follow Dawn Business on Twitter, LinkedIn, Instagram and Facebook for insights on business, finance and tech from Pakistan and across the world.