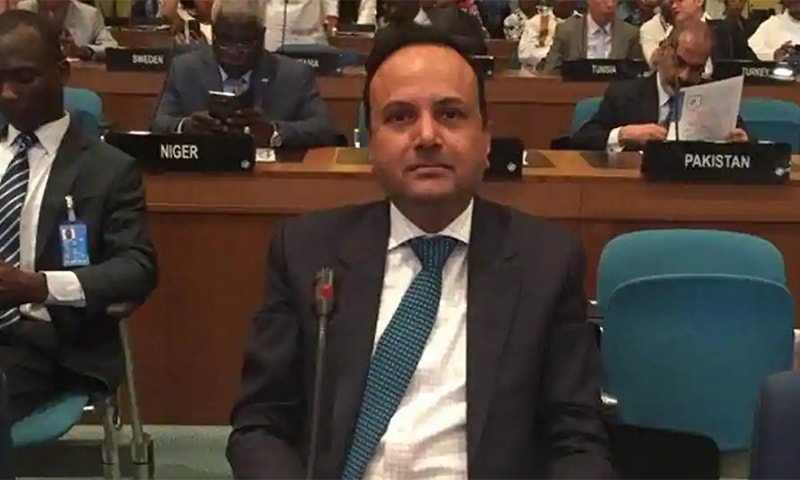 New Delhi: Two days after the Special Assistant to Prime Minister Imran Khan on national security revealed Indian feelers for bilateral talks, New Delhi described the claim as fictitious on Thursday.
In an interview to Karan Thapar for The Wire on Tuesday, Moeed Yusuf, the prime minister's Special Assistant, had claimed that Pakistan had got messages in the "past year" about a "desire of conversation" from India.
Mr Yusuf had, however, refused to offer any more details on this message that had allegedly been conveyed by India or possibly by someone on India's behalf.
This was the first interview to an Indian media outlet by a Pakistani official since New Delhi ended occupied Kashmir's special status in August last year.
"The statements made by him are contrary to facts on the ground, misleading and fictitious. As regards the purported message that was referred to, let me make it clear that no such message was sent from our side," said Indian foreign ministry spokesman Anurag Srivastava at the weekly briefing.
He asserted that Mr Yusuf's remarks were part of "Pakistan's efforts to divert attention from [the] domestic failures of the present government and mislead its domestic constituents by pulling India into headlines on a daily basis".
Mr Srivastava advised the Pakistani official "to restrict his advice to the establishment and not comment on India's domestic policies".
He noted that Pakistan continued to "support, aid and abet cross-border terrorism against India and has also been resorting to unprovoked ceasefire violations to support terrorist infiltration".
Mr. Yusuf told Mr Thapar that India was helping anti-Pakistan terrorists in Afghanistan and elsewhere.
"The Pakistani leadership continues to indulge in an inappropriate, provocative and hate speech against India. Such support to terrorism against India and use of derogatory abusive language are not conducive to normal neighbourly relations," he said.
Prime Minister Khan has repeatedly compared the Indian government and Prime Minister Narendra Modi to the Nazi regime in Germany at several forums, including the United Nations General Assembly.
Published in Dawn, October 16th, 2020