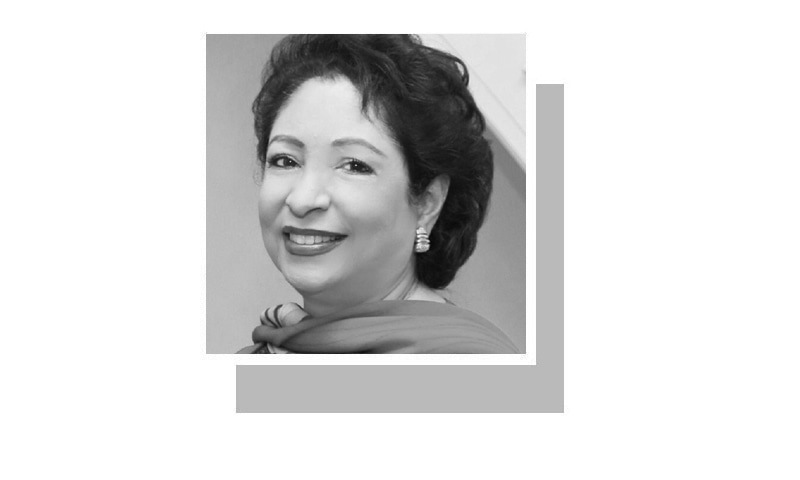 THE federal government was able to easily ensure the adoption of its finance bill last week. But not before a last-minute effort by Prime Minister Imran Khan to fete his party's parliamentarians and coalition partners in order to calm growing restiveness in their ranks.
An evening on the lawns of Prime Minister House does not, however, represent a political strategy. Nor will the government's problems both within its party and with allies vanish with the passage of the budget or the prime minister's presence in the National Assembly twice last week. If anything, the budget session has shown that a united and resolute opposition is intent on mounting more pressure on the government at a time when the public impression gaining ground is of a government underperforming in the face of multiple challenges including those generated by Covid-19. More significantly, growing dissent and infighting in the ruling party indicates that managing the party is also becoming a daunting problem at a critical moment.
Of course, some dissension and disgruntlement can be expected in any political party and is far from unusual. But when this frequently surfaces in public, and prominent ministers and MNAs air dissenting views on television, it acquires political significance. When such openly expressed misgivings coincide with or are encouraged by the public perception of faltering governance it becomes even more consequential.
What do we make of all of this? What does it reveal about the ruling party? About its leader's style of political management? And about his ability to deal with discontent within its ranks and among unhappy coalition partners?
Alienating allies and leaving party tensions unresolved signals trouble ahead.
The most obvious aspect of the PTI government, which has attracted frequent comment, is the inherent tension between elected members and an army of unelected advisers and special assistants. This kind of friction afflicted previous ruling parties too. But the PTI government has earned the distinction of appointing a record number of advisers and special assistants — the largest in recent history. This has triggered increasing resentment among its lawmakers. Their lack of access to the top and to development funds also lies behind their disenchantment. Many lawmakers feel they were used by the leadership to secure power and then ignored. These tensions have been left to fester by a leadership that does not seem to regard this as a problem, except when votes are needed for parliamentary motions. Such an ad hoc approach does little to resolve underlying issues.
This is especially the case when dealing with allies in what is a coalition government. Allies are needed to sustain the government's majority in the National Assembly. But the inability to accommodate the interests of coalition partners has already led to a parting of the ways with the BNP-M, whose leader Akhtar Mengal cited the government's failure to deliver on its promises as the reason for the rupture. Another ally, the PML-Q, was conspicuous by its absence from the prime ministerial dinner, sig­­nalling its displeasure over unfulfilled commitments.
One factor behind this increasing discontent is the leadership's attitude towards parliament. The prime minister himself has shown little interest much less patience in working parliament. Showing up occasionally to deliver rambling lectures is not enough. Parliamentary politics is quintessentially participatory. It requires building consensus, listening to opposing views, accommodating dissenting voices and regularly meeting party backbenchers to respond to their demands and solicit support for policy. By rejecting 'traditional politics', the ruling party has, in similar vein, also devalued parliament's role except when frontbenchers use it to hurl invective against the opposition.
But there is another, more significant factor that may have become a disincentive for the leadership to engage with parliamentary members. When the need has arisen for support from allies and its own MNAs, the civil-military establishment has aided the government in mobilising that support. Reliance on non-political actors has obviated the need to take parliament seriously and engage regularly with its members. Moreover, as the coalition itself was cobbled together in no small measure by the establishment's help, party leaders again tend to look to it to keep allies in line.
As for the party's internal rifts, they reflect the fact that the PTI comprises diverse interests and represents a motley crew of original supporters, defectors from other parties and new entrants recruited at the time of election with establishment support. Many who joined the party in Punjab were former PML-Q and PPP members while in Khyber Pakhtunkhwa, assorted defectors were from the Jamaat-i-Islami, PPP and PML-N.
Infusing this heterogeneous membership with unity of purpose has not been easy and explains why the ruling party has lurched between contradictory positions. That is also why the party still defines itself by what it is against rather than what it stands for. It is 'against corruption', 'against traditional politicians' and against business 'mafias'. Thus, it has yet to create a positive identity for itself.
Managing the party in power presented a bigger challenge especially as it was loosely organised — more like a fan club than an organised party. For a long time, responsibility for party management was given to Jahangir Tareen, a seasoned politician. This worked well until he fell out of favour with Khan. No one was subsequently delegated the task, which has left the party in disarray with discordant voices on the rise.
What remains an enigma is the party leader's unwillingness to control infighting especially among its senior members. A deliberate let-them-fight strategy aimed at keeping senior leaders off balance could be an explanation. But a more plausible one is that he appears averse to stepping down from his pedestal to 'sully his hands' in resolving factional political disputes. Whatever the reason, it leaves the party in a disorderly state and creates an impression of a leader distanced from party affairs. It also frees ministers to say and tweet what they wish, at times contrary to official policy, reinforcing the public perception of a disorganised team running the government.
Of course, none of this poses an existential threat to the government. But alienating allies and leaving party tensions unresolved signals trouble ahead in what promises to be a long and politically hot summer.
The writer is a former ambassador to the US, UK and UN.
Published in Dawn, July 6th, 2020