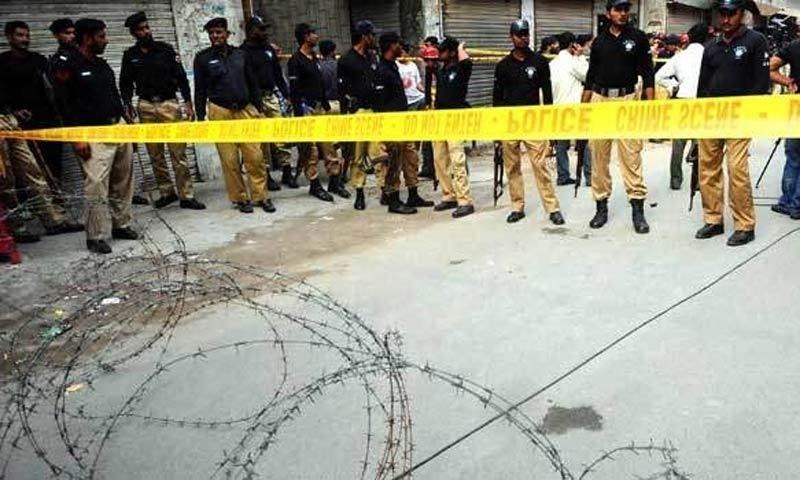 KARACHI: A policeman was martyred in a gun attack in Baloch Colony on Friday morning when he was returning home after performing his night duty in Clifton, said police.
They added that Noman Ali was posted at Madadgar-15 at the Clifton base.
He was riding a motorbike in police uniform and when he reached near his home in Manzoor Colony No. 4, armed motorcyclists opened fire on him and fled.
He sustained a critical bullet wound in his neck and was taken to the Jinnah Postgraduate Medical Centre, where doctors pronounced him dead on arrival.
The victim was recruited in the Special Security Unit of police in 2016.
East SSP Sajid Amir Sadozai told Dawn that the police were investigating the murder from different angles. The police officer opined that it was too early to reach any conclusion about exact motive for the killing.
Another officer said that it appeared to be a targeted killing as the killers took away the official pistol of the slain officer. They hit him on a vital part of his body. Besides, there were no signs of any resistance. The investigators collected three spent bullet casings from the crime scene fired from a 30-bore pistol.
His funeral prayer was held at the SSU Headquarters near Hasan Square, which was attended by senior police officers.
Two men shot dead
Two men were shot dead while the wife of one of the victims was wounded in what was stated to be a targeted killing in the Garden area late on Thursday night, said police and hospital officials.
They added that the victims were travelling in a car when armed motorcyclists opened fire on their vehicle at Kashti Masjid near Dhobi Ghat.
The victims sustained critical bullet wounds and were taken to the Dr Ruth Pfau Civil Hospital Karachi, where doctors pronounced Mujeeb Rehman, 38, and Anas Aamir, 25, dead on arrival, said police surgeon Dr Qarar Ahmed Abbasi.
Mujeeb's wife Kulsoom, 30, was admitted for treatment. A police officer said that the victims belonged to the Ahle Hadith school of thought.
Published in Dawn, July 4th, 2020