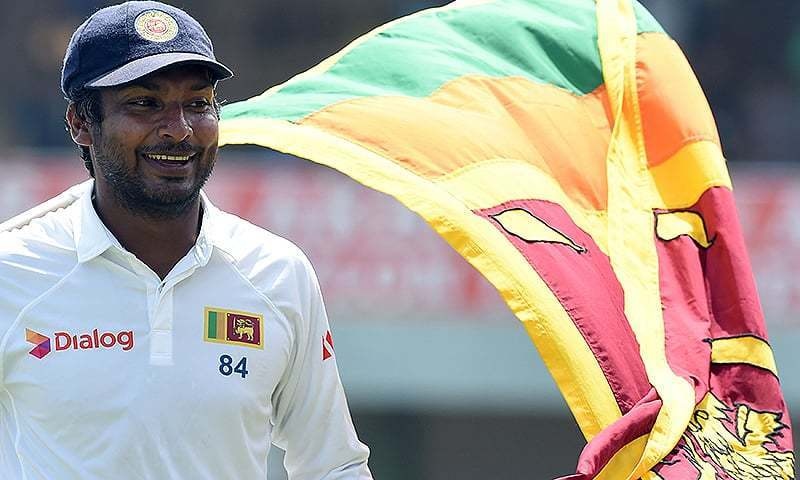 KARACHI: One of the most prestigious cricket clubs in the world, Marylebone Cricket Club (MCC) have agreed to send their team to Pakistan in February next year while a short tour by South Africa is also on the cards. This was disclosed by CEO Pakistan Cricket Board (PCB) Wasim Khan here on Wednesday at the National Stadium on the eve of Pakistan's second Test against Sri Lanka.
"The MCC side will be lead by former Sri Lankan captain Kumar Sangakkara, who is also the president of the club. All matches will be played at the Aitchison College ground in Lahore. The tour's full itinerary and the team squads will be announced in January. MCC will be visiting Pakistan after 50 years," said the excited CEO.
"We've been speaking to them comprehensively over the last two or three months. I'm delighted that they've confirmed," said Wasim. "For us it is a major coup."
According to a PCB press release, at the MCC World Cricket Committee meeting held at Lord's in August, the MCC reaffirmed their support in seeing touring sides return to Pakistan — with security analysis being a prerequisite — following a presentation and discussion with Wasim.
"It was agreed that MCC would consider touring Pakistan in the future and following a full investigation into security measures and assessment into the viability of the trip. The Club can confirm they have accepted an invitation from the PCB to tour in February," the press release said.
Bangladesh asked to explain reservations over playing Tests in Pakistan
PCB is also expecting South Africa to tour Pakistan in March for a three-match T20 International series. Wasim revealed that Cricket South Africa has agreed to send the team but it has to be seen if the players are comfortable to visit. "We've been speaking to South Africa about coming to play three T20s in Pakistan at the end of March," Wasim said.
"The [South African] board has signed it off but we're waiting for the players to confirm if they're ready to come."
The PCB chief executive said leadership changes in Cricket South Africa have delayed the progress on the matter. However, he hoped there will be 'good news' in the coming weeks.
Bangladesh are also scheduled to play two Tests and three T20s in Pakistan in January. However, they've shown reluctance to play the Tests — part of the International Cricket Council Test Championship — in the country. Wasim said he has written to the Bangladesh Cricket Board to ask about the reasons for their reluctance.
"The ICC has approved our security plans," Wasim said. "Sri Lanka are going to complete two Test matches here very safely and all the security measures are in place"
Wasim also confirmed that Australia will be visiting Pakistan in 2022 as a part of the ICC Future Tours Programme. The CEO said initially Australia were due to play two Test matches and three T20s during the tour, but now they've agreed for one more Test.
According to Wasim, the PCB and Cricket Australia have 'agreed in principle' that all the Test series between the two countries from 2023 to 2031 will comprise three Test matches. "We'll play more often on home and away matches," Wasim added.
In September, after visiting Pakistan, Cricket Australia chief executive Kevin Roberts had 'hoped' that the 2022 will materialise.
Pakistan and Australia are also 'looking at a reciprocal agreement' where 'The Shaheens' — a new name for the Pakistan A team — will visit Australia and vice versa. "So before 2022 we're hoping that they'll send an A tour to Pakistan and that's what we're working for," Wasim said.
The former Leicestershire chief executive said Pakistan is also "looking at a four-year cycle of A tours with Australia, New Zealand, South Africa and England." "We tour the likes of Bangladesh and Sri Lanka but we don't play [A tours] against the other big nations very much," Wasim observed.
"In terms of getting our players ready for the conditions across the world, it's important we expose our Under-19s and our A teams to those things."
Wasim also announced that a 'scholarship' programme is being discussed with Australian state side New South Wales. The programme will see blossoming men and women cricketers train and play in Sydney. Wasim said the Pakistan will also look to emulate high performance facilities installed in Australia.
"Let's not forget that we planned and implemented a new domestic structure in seven months and we had Cricket Australia, the ECB and Cricket Ireland visiting. As Pakistan cricket, we're building our credibility around the world," he said.
ICC PITCH INSPECTOR TO VISIT IN JANUARY
After implementing a new domestic structure consisting of six provincial sides, Wasim said, there is a need for sustainability in the system and improvement of pitches.
The PCB chief executive said sponsors will be announced for the six provincial cricket associations in the next two or three months. He said as soon as the sponsors are involved there will be more focus on club cricket, school cricket and development of the National Cricket Academy.
"We've spent Rs 3.6bn on our domestic structure over the last three years. We can't sustain [such investments] over a long period of time," said Wasim.
"With active conversations now with sponsors, over the next two or three months we will be announcing sponsors for the various cricket associations which will allow us to spend some of the money in other places."
Wasim revealed that the ICC's chief pitch inspector Andy Atkinson is set to come to Pakistan in January. Atkinson will access pitches across the country and engage with groundsmen and curators in the form of workshops. The Englishman will keep visiting for six to eight months, Wasim said.
CHANGES TO BE MADE IN CRICKET COMMITTEE
The PCB's cricket committee is set to go through some changes as well. The former chairman of the committee Mohsin Khan resigned from the post in June. Wasim has taken charge of the post on an interim basis since then.
"It's not an ideal structure where your chief executive is also the chairman of your cricket committee. It was a need for the time being and I fulfilled that. I'll remain on the cricket committee," he said.
"We're currently looking at two or three members to include, including a new, independent chairman, an ex-cricketer."
Wasim said the cricket committee needs a revamp and that from January, a whole calendar year will be planned with the committee and it will meet the PCB four times a year.
Former Pakistan men and women team captains Wasim Akram and Urooj Mumtaz will retain their places.
Published in Dawn, December 19th, 2019