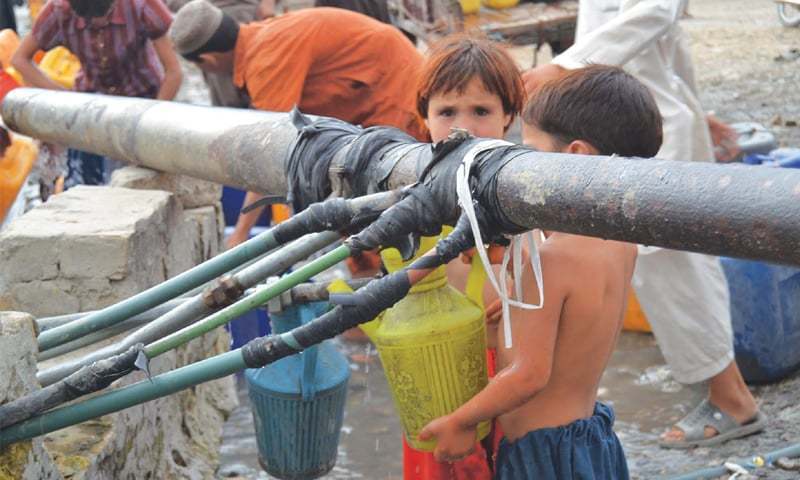 QUETTA: Balochistan Chief Minister Jam Kamal Khan Alyani said on Sunday that the water crisis in the province would be resolved in the coming weeks as his government had decided to hold direct talks with the Sindh government over Balochistan's share in River Indus and releasing its water in Balochistan's canals.
He articulated these thoughts at a gathering of prominent tribal elders of Nasirabad division.
Regarding power and gas shortage faced by the residents of Nasirabad Division, the chief minister said his government was aware of these problems and was taking steps to resolve these important issues with the federal government.
CM Alyani said that the incumbent government has set a direction to address public issues, adding that they are not making tall claims but the issues of people of Nasirabad Division would be addressed on a priority basis. "The provincial government has formed a committee headed by elected MPAs for land allotment in Nasirabad and work is underway to impart land ownership to the residents."
He told the gathering that he and his ministers were making all out efforts to provide maximum relief to the people. He said, "I, myself, have visited almost all the districts during the last four months to review the situation on the ground." He said: "My cabinet is fully aware of problems of the people and government and is taking up all important issues of Balochistan at all the right forums to get relief for the deprived people of the province."
Published in Dawn, December 17th, 2018