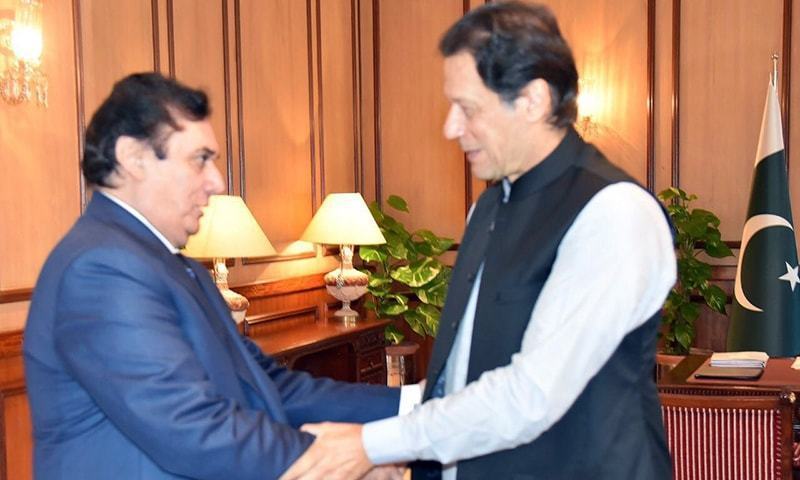 The Pakistan Electronic Media Regulatory Authority (Pemra) on Friday issued show-cause notices to 17 TV channels for airing "false" news reports regarding Prime Minister Imran Khan's meeting with National Accountability Bureau (NAB) chairman Javed Iqbal.
The 17 TV channels, including Geo News, Dunya News, Aaj News, Express News, Neo News, 24 News, Bol News, 7 News, Metro One, Hum News, ARY News, Samaa, Public News, 92 News, GNN, Channel 5 and K-21 News, had all reported that the prime minister today met the chairman of the accountability watchdog, according to a press release issued by Pemra.
However, when contacted, a spokesperson for the Prime Minister's Office had told DawnNewsTV that there was "no truth in the reports of a meeting of Prime Minister Imran Khan and the NAB chairman".
The spokesman had urged the media to verify any news about the premier with the PM Office spokesperson before airing it.
Pemra in its notice has reminded media outlets that airing "false news" is a violation of Pemra laws, including the Electronic Media (Programmes and Advertisements) Code of Conduct 2015.
The authority said it has repeatedly warned TV channels against airing fake and unfounded news, while some channels have even been fined over violations in the past. News channels are bound to verify every news item before airing it.
"However, it has been observed that news channels in the race to be ahead broadcast breaking news being aired by any other news channel without verification," the Pemra statement said.
It reminded TV channels that they are required to deploy time-delay mechanism and set up 'institutional supervisory committees' to prevent the airing of any "concocted, false and baseless" news reports.
The authority has asked the 17 channels to respond to the show-causes within seven days. If they fail to do so, Pemra said it would take ex-parte action against the media outlets.