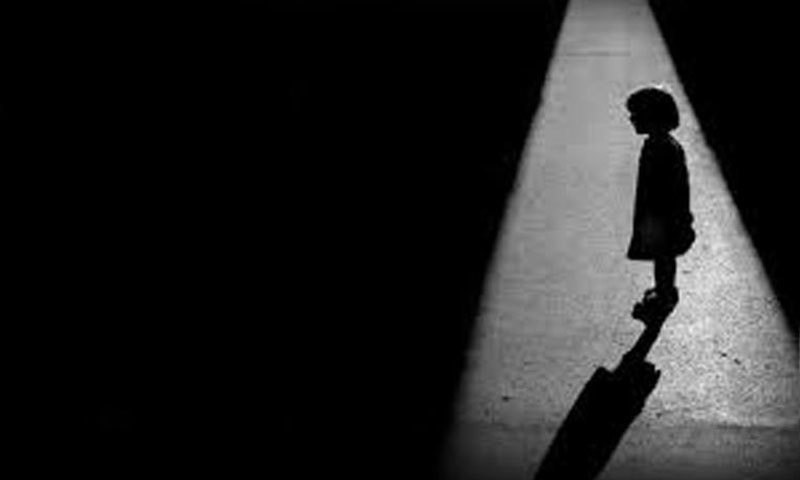 As the family of a 6-year-old girl who was allegedly raped in Jamshoro on Sept 30 awaits justice, police claim health officials are responsible for the lack of progress in the case.
The girl's father had said he left his daughter playing in the street with other children on the morning of September 30 and gone for work. He received a panicked call from his wife not long after asking him to come home as there was an emergency.
Upon reaching home, he found his daughter covered in blood and his wife in tears. His wife told him that someone had raped their child and dumped her unconscious body at their doorstep.
According to the father, the private clinic that he took his daughter to said that the girl had been sexually assaulted.
A day later, once she was conscious and coherent, the girl told her parents that a teenage neighbour had nabbed her from the street and raped her, after which he dumped her body at the house's doorstep.
The police said that the suspect was taken into custody once he was identified by the girl, and an FIR had been registered against him under Sections 376 and 511 of the Pakistan Penal Code. Bloodstained clothes, blood and DNA samples taken from both suspect and victim were sent for testing.
The victim's parents, who claimed that the FIR was registered three days after the incident, alleged that the police are trying to delay the issuance of the medical report in order to protect the suspect.
The suspect's father happens to be a police officer at the station where progress on the case has stalled.
However, Senior Superintendent Police Touqeer Muhammad Naeem pinned the blame for the delay on health officials, claiming they are using "delaying tactics" by not issuing a medical report.
He asserted that justice would be provided to victim's family without any delay "and if any police officer is found guilty [of delaying the investigation] they will be punished strictly". He added that he would monitor the investigation himself and has demanded a progress report in two days.
Investigation team member, Station House Officer Jamshoro Ashfaq Manghi ─ who works at the police station where the case is registered ─ said it is routine to send test samples in such cases to a chemical examiner's lab in Karachi.
However, the lab's director was transferred on Sept 6, and when police officials went there to find out more about the report, they were told that the lab would only provide reports once a new director is appointed, SHO Manghi said.
Subsequently, SSP Naeem wrote a letter to the health secretary asking for the clothes and other test samples to be returned to police so that they could be tested at LUMHS in Jamshoro instead.