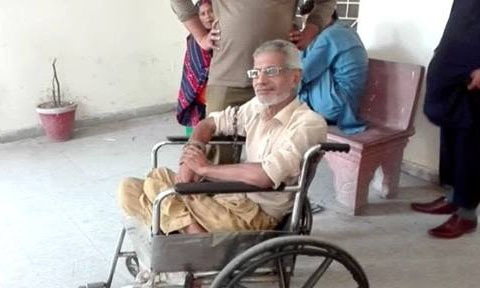 A Lahore sessions court on Tuesday sentenced a 60-year-old man to six years in jail for sexually assaulting an 8-year-old girl.
The court also ordered the convict, Muzaffar Hussain, to pay a Rs500,000 fine.
Two years ago, a case had been registered against Hussain under Sections 367 and 376 of the Pakistan Penal Code. The sections deal with kidnapping in order to subject person to grievous hurt and rape, respectively.
Hussain, a paraplegic, was brought to court in a wheelchair. He fainted when Judge Rehmat Ali read out the court's verdict.