Police on Wednesday exhumed the body of an Italian national of Pakistani origin over claims she had been murdered by relatives in a so-called 'honour' killing, in a case that has made headlines across Italy.
Police in Gujrat launched an investigation earlier this week into the death of 26-year-old Sana Cheema after allegations she had been murdered went viral online.
"After the news of her death spread on social media, police found the family and started an investigation," said police officer Waqar Gujjar.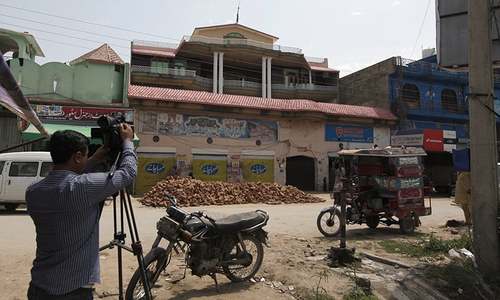 Cheema's father, brother and uncle are currently being held in custody for questioning but have not been charged, added Gujrat police officer Mudassar Sajjad.
"Now it depends on the post-mortem report. If it determines the cause of death is due to murder, only then will police charge the suspects," said Sajjad.
According to family members, Cheema died earlier this month after succumbing to an unspecified illness, said police officer Syed Mobarak.
Police said Cheema's father Ghulam Mustafa brought her back to Pakistan to get married. This ultimately led to a confrontation with a nearby family who spurned the offer of a match, according to the woman's family.
Because of the rejection Cheema refused to eat, fell ill and died, relatives told police.
Reports in Italian newspapers alleged Cheema was killed because she wanted to marry a man in Italy against her family's wishes. The reports further alleged that Cheema's parents had been forcing her to marry someone in the family in the days leading up to her death.
A spokesperson for the Gujrat police had earlier told Dawn that Kunjah police visited Mangowal town, where Cheema had been staying with her family, and collected some information about her death which strengthened their suspicions about the version offered by the woman's family.
Scores of women in Pakistan are still being murdered by relatives for bringing shame on their family, more than a year since new laws came into force aimed at stemming the flow of 'honour killings'.
The legislation mandates life imprisonment for honour killings, but whether a murder can be defined as a crime of honour is left to the judge's discretion.
That means the culprits can simply claim another motive and still be pardoned, according to Dr Farzana Bari, a widely respected activist and head of the Gender Studies Department at Islamabad's Quaid-i-Azam University.