Abdul Basit, a former administrator at a medical college, was sentenced to death in 2009. On 1 August, 2010 whilst in Central Jail, Faisalabad, Basit contracted tubercular meningitis which, due to lack of action on behalf of the jail authorities, has left him paralysed from the waist down.
As a result of his paralysed condition, jail authorities have determined that there is no way to carry out the execution in accordance with Pakistan Prison Rules. His execution has been stayed pending further instructions. The jail authorities as well as Justice Project Pakistan have made clemency appeals on his behalf to the President of Pakistan. This is the testimony of Basit's wife, Musarrat Nausheen.
---
I married Abdul Basit in 2002. He was an administrative assistant at a local medical college, handsome, and promised me a good future. He liked to wear good clothes, and loved cologne. We had two sons. Today, they are 13 and nine.
My eldest son has known his father for only the first four years of his life. The younger one was barely a year old when Basit left us.
His arrest was sudden, to say the least. He has always maintained his innocence for the murder that saw him sentenced to death in 2009. A gun was fired in the middle of an altercation, with the family of a woman he knew.
We don't know who shot it. Basit insists that it was not him. I believe, in my heart, that he is right. He had no reason to kill that man. We were stable, we were happy and Basit was neither angry nor violent.
But a man did die, and Basit was arrested for it. When he went to jail, we had no idea what hit us. It was only me and Basit's mother, facing a judicial system we did not understand, and a lawyer who was only interested in money.
And everything cost far more than we could afford. Getting to the courthouse – which was four hours away in Okara District, would cost us a few thousand rupees just in travel costs. Then there were the lawyer's fees and the demands of the policemen themselves.
There were days when I did not have money to buy milk for my infant son and I would dissolve sugar in water, and feed him through a bottle. He would cry. But eventually he would sleep, even if I would not be able to.
We were two women with little understanding of our rights, and unsure about whom to turn to for help. To make matters worse, we were harassed and abused by our opponents, every time we appeared at the court.
They would warn us to not show up at the next hearing, following us all the way to the bus stop. They would tell me that they would kidnap my sons if I did not heed their warnings.
We were alone, poor, female and so, easy targets.
I thought that was it. That his death sentence was a death sentence for all of us.
But Basit was not done being punished. He had spent the first 18 months of his detention in Sahiwal Jail, before being transferred to Central Jail, Faisalabad in 2010.
In August, I received a phone call from the jail hospital. Basit was in a coma, and we were told that in all likelihood, he would not wake up again. Perhaps we should come say goodbye.
How had this happened? Riots had broken out in the prison, to protest the use of use of torture by the jail authorities. Basit, and many other inmates were confined to a "punishment wing," a small room in filthy conditions. He became ill, collapsed and received medical attention too late.
When we got to the hospital, we were told that he had tubercular meningitis. He would never walk again as a result.
He lies like a corpse in his bed, directly as a result of jail negligence.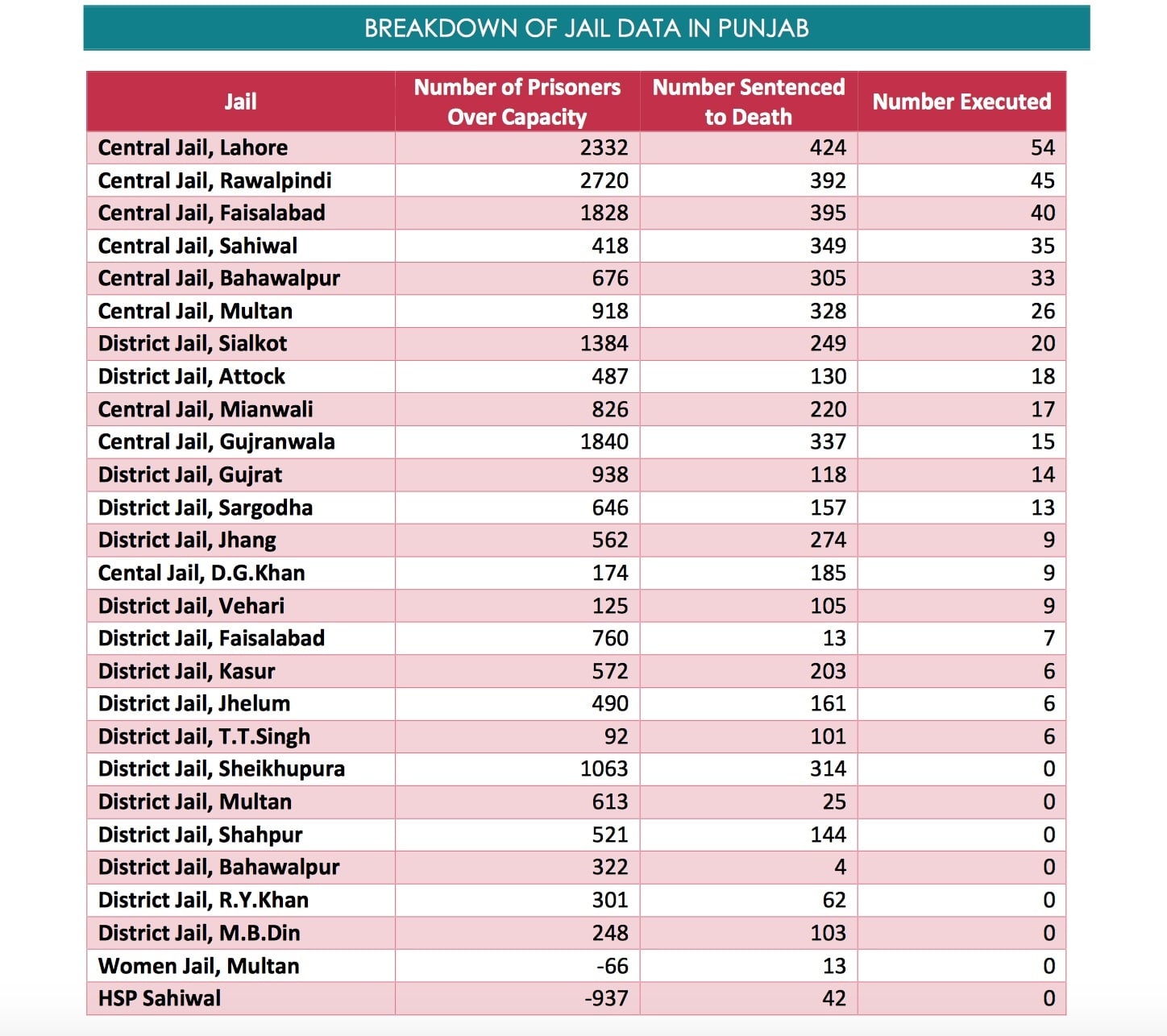 And if that wasn't humiliation enough, the Government of Pakistan issued two execution warrants for him after he was paralysed. The only reason Basit is alive today (if even barely) is simply because prison authorities do not know how to hang a man who is unable to stand. What they hope to gain from hanging a cripple is beyond me.
Each time I visit him in prison I see how he is deteriorating, but there is nothing I can do for him. When we meet, when he speaks, he makes little sense and barely recognises me. He is also in considerable pain, and of course, the conditions of the prison only make matters worse.
I feel tired. The burdens have increased – the rent, the children's school fees, their private tuition costs, and the general cost of living is making things harder. I have two jobs now just to keep things going, keep my head above water.
I worry about the boys – not having a father has adversely affected them. They are reserved and silent. People talk, and I know the children hear.
So a healthy, fully able man walked into a jail – and today, he requires a catheter, and prison authorities to regularly turn him to prevent bed sores. To the guards, for all intents and purposes, Basit is nothing more than a heap of inconvenient flesh.
If this isn't grounds for mercy, I'm not sure what else is.
---
As narrated to Asim Rafiqui, who put it in the form of an article.
---
This article is first of a three-part series, curated in collaboration with Justice Project Pakistan, in lead up to The World Day Against the Death Penalty on October 10th. Read parts two and three.