The ambitious 25-year-old post-graduate student was stopped from boarding a plane back to the United States.
Syed Zia Hussain Shah, a 25-year-old graduate of the Lahore University of Management Sciences (LUMS) and a Fulbright scholar, was on his way back from a winter break to continue his post-graduate studies at the University of Chicago when he was stopped from boarding a plane to the US.
"When they checked my ticket at the boarding counter, the staff told me that I was not cleared to board the flight," Zia recalled while talking to Dawn.com about his ordeal. "When I asked them why I wasn't being allowed to board the plane, they suggested I contact the US Consulate."
Zia was enrolled in a post-graduate programme at the University of Chicago's Divinity School with a focus on early Islamic mysticism.
While on his way back to Karachi, he had been questioned by the Federal Bureau of Investigation about his work back home and what he was doing in the US.
"They said that when I return to the US, they would like to question me more about what I do."
When asked why he chose to pursue Islamic mysticism, he said: "In Pakistan, divinity studies are practically non-existent at an academic level, and religious intolerance and a lack of knowledge about religion are vastly prevalent. We live in a society where dialogue on religion often takes on an extremist fashion, and a lack of knowledge is what drives this."
"I wanted to attain the right qualifications to design and develop a proper curriculum for Ravvish."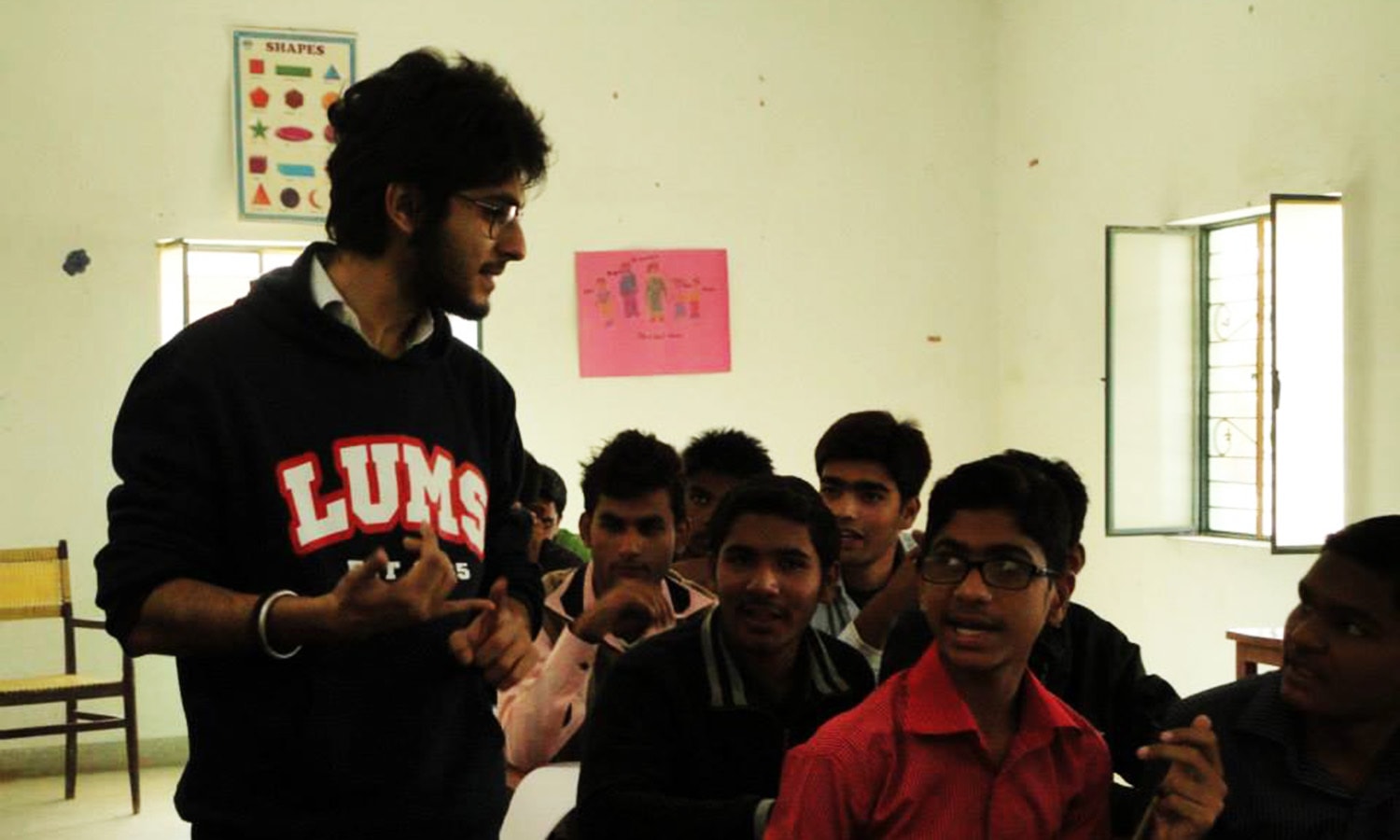 Ravvish is a social enterprise Zia co-founded with three of his friends back in 2014 as a platform for promoting religious and cultural tolerance amongst school students in Pakistan.
"My long-term objective was to develop a school of divinity in Pakistan so that we could discuss religion in a proper academic forum," the ambitious scholar said.
Zia's story comes at a time when President Donald Trump's anti-immigration policies have made headlines in recent months.
Even though Pakistan was never included in the list of seven Muslim-majority countries whose citizens were barred from traveling to the US (a ban which has since been rubbished twice by courts in the US), Zia was barred from entering the country without any official reason provided by the US government specifying why he was restricted despite holding a valid J-1 visa.
"That's probably my biggest concern; I have no documentation regarding their reason," he lamented.
"I spoke to my Fulbright and United States Educational Foundation in Pakistan (USEFP) advisers about my situation, and after talking to the relevant people they advised that I reapply for the visa."
Zia reapplied, but despite giving an interview at the consulate and after being told that he would have a response in 'three to five days', he has yet to receive a confirmation three months out.
Being in the precarious situation he found himself in, Zia, an otherwise active personality, found himself stuck at home with nothing to do.
"The first month was difficult because I had nothing to do. I used to work 13 hours a day on average but then, suddenly, nothing. So I started reading all my course books from the University of Chicago, and eventually I even started applying to other universities as well. But because I missed most of the scholarship deadlines, I find myself stuck despite receiving a few offers. I can't afford these universities."
His troubles do not end there. Most of the young social entrepreneur's official documents are stuck in Chicago. "My university degree, O and A Levels certificates, 'B' form, domicile, my precious books, everything is stuck in the US. My landlady was nice enough to store everything away for me, but I don't know how long she'll keep them."
Zia reminisced about his short stay in Chicago and how he felt at home in a "sea of intellectuals". "It was everything I ever wanted to study with the sort of people I yearned to be with. My colleagues and professors were intellectually thriving individuals who were intense in their passions for studying religions. It was a place where I could connect with people."
When the faculty at the University of Chicago were contacted, assistant professor of Quranic Studies Yousef Casewit reached out to Dawn.com and noted how Zia was an "asset" to their program.
"I had the pleasure of having him in my Introduction to the Quran course last quarter and I was deeply impressed by his analytical, spoken, and written abilities. I was looking forward to his participation in my classes this quarter; but unfortunately, he was denied entry into the USA on account of the immigration policies of the current Trump administration," he said in a prepared statement forwarded to Dawn.com.
"Zia Hussain is a gem. The irony of his being denied entry into the USA is flabbergasting," Professor Casewit said in the statement.
These days, Zia keeps himself busy with Ravvish and working at The Citizens Foundation, having joined the organisation in the last week of March after accepting his fate.