Atta Mohammad Khan
Students at a private college in Karachi have initiated a programme to help uplift domestic staff's career prospects.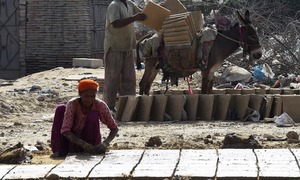 Although Pakistan seems to be making progress on some fronts, overall trends indicate that much remains to be done.
The ambitious 25-year-old post-graduate student was stopped from boarding a plane back to the United States.