The year was 2013. Our principal proudly announced in the assembly that "Karachi Grammar School won Best Delegation Award at the Harvard Model United Nations India".
As an ambitious 11th grader, I made it my goal at that very moment to become a part of the Karachi Grammar School Model United Nations team, with the hope of bringing laurels to my alma mater.
I started "MUN-ing" for the Grammarian team in the first year of my O'levels. I took part in the various local Model United Nation forums namely: ZABMUN, MUNIK and LUMUN, followed by Harvard Model United Nations China, where we won the coveted Best Delegation trophy and won 10 Best Delegation Awards.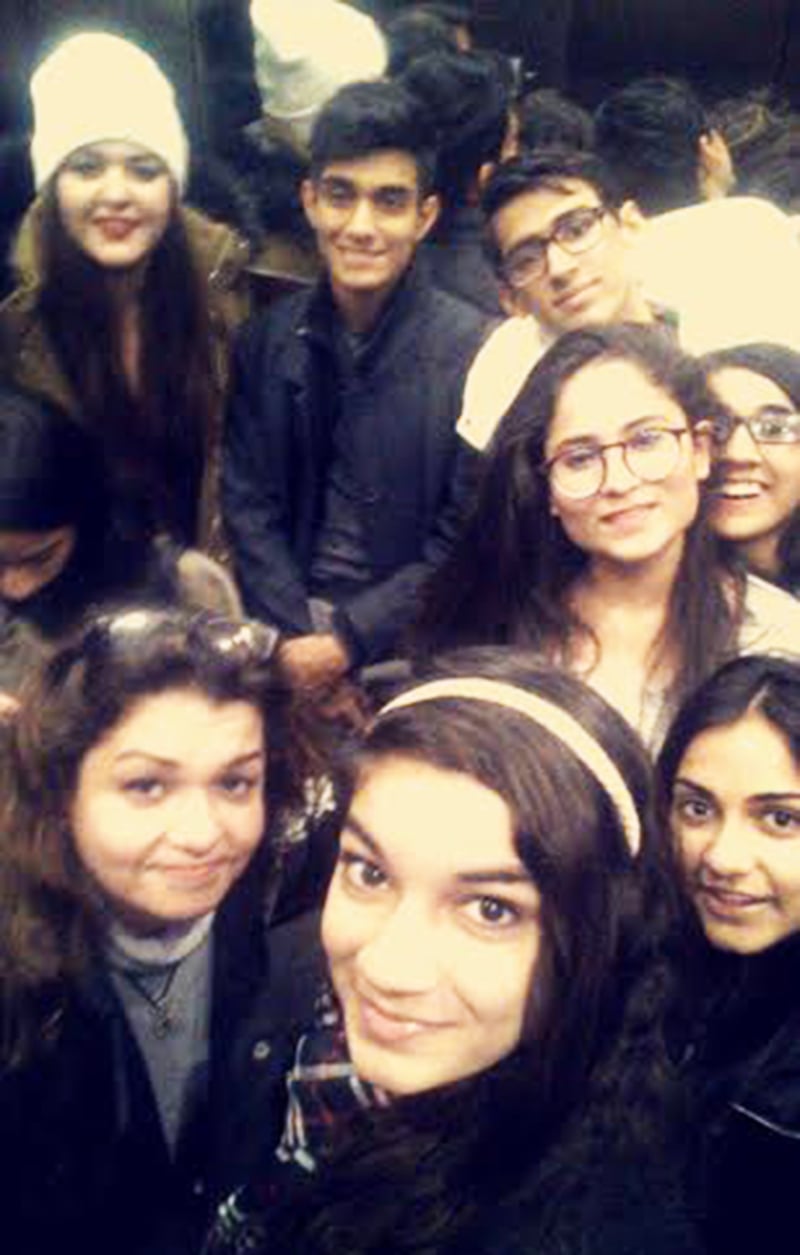 When we resumed school in August 2015 as seniors, our Model United Nations Patron Ms Aysha Sheikh informed us that we would be the first students from Karachi Grammar School to ever attend Harvard Model United Nations Boston.
The look on all of our faces was priceless.
The team or rather, I would say, family consisted of: Uzair Saqib, Zainab Saeed, Ghasharib Shoukat, Taimur Ahmed Mian, Rahul Bherwani, Shahzel Najam, Hakim, Laleh Ahmed, Nasha Kanga, Channan Hanif, Zarak Quraishi, Leila Khan, Riva Effendi and myself.
Between August 2015 and January 2016, we spent time deciding the head delegate, committees and most importantly who would be sharing a room.
In early January, when our head delegate Taimur Ahmed Mian announced the committees, we all knew it was time to start researching.
Take a look: Karachi Grammar School named best international delegation at Harvard MUN
The next two weeks were spent researching Norway's foreign policy, looking for diplomatic solutions to the Kashmir issue and finding an appropriate country to host the 2024 summer Olympics.
Finally on Jan 26, we went to the airport, clutching our binders of research, ready to take on the competition and the cold.
After a long 14-hour flight, we arrived in Boston, and were greeted by various delegates from India to Colombia. Most of us spent the first night trying to find delegates in our respective committees and getting a sense of various countries' stances, while making friends in the process.
The conference commenced on Jan 27. Before entering our respective committees, we all sat down collectively in Ms Sheikh's room where she said a little prayer for us, which was followed by a brief speech from our head delegate.
We finally entered the committee unsure of what the next four days had in store of us, but ready to tackle any form of crisis that came our way.
Over the course of our conference, we spent nights writing working papers and draft resolutions, meeting with our respective blocs in the lobby to come up with comprehensive solutions and suitable moderated caucuses, while exchanging Facebook names and Snapchat ids.
Speaking on behalf of the entire team, having 14 people — each with their individual specialty to help whenever needed — was probably one of the most important factors that led us to victory.
Our mornings were made up of Uzair's coffee runs to Thorntons, followed by Shahzel's make-up tutorials. During the evenings, there were lots of long embraces, hilarious stories and great food (provided by Ms Sheikh).
On Jan 31, we congregated for the closing ceremony in our monochrome suits, all 14 of us nervous, exhausted yet excited. We sat down quietly, holding each other's hands firmly.
As each award was announced, we would all jump with excitement.
"Best International Delegation goes to Karachi Grammar School."
We looked at each other in shock.
Had we just won Harvard Model United Nations 2016? Did we just make history?
This announcement was followed by The Lycuem School winning the Best Small Delegation.
Both the teams held the Pakistani flag from each corner as we made our way to the front. We simultaneously chanted, "Pakistan Zindabad."
Standing in the front, I not only felt like a proud Grammarian but an immensely proud Pakistani. The talent and diplomacy that we displayed as a nation was phenomenal.
For 12 of us, it was the last Model United Nation conference as a part of the KGS team.
It was the last time we would watch Ghasharib fix all the boys ties; it was the last time we would see Channan's scarf game; the last time we would watch Zainab "Ice Cream".
It was the last time Taimur and Rahul would ever blast Kanye music; it was the last time that Laleh would ever wing our eyeliner and above all, it was the last time we would get to travel with Ms Sheikh — who was there for us as a mother, a friend and a faculty adviser.
This victory is for a team that ultimately became a family; more importantly, it's for the country we call home.