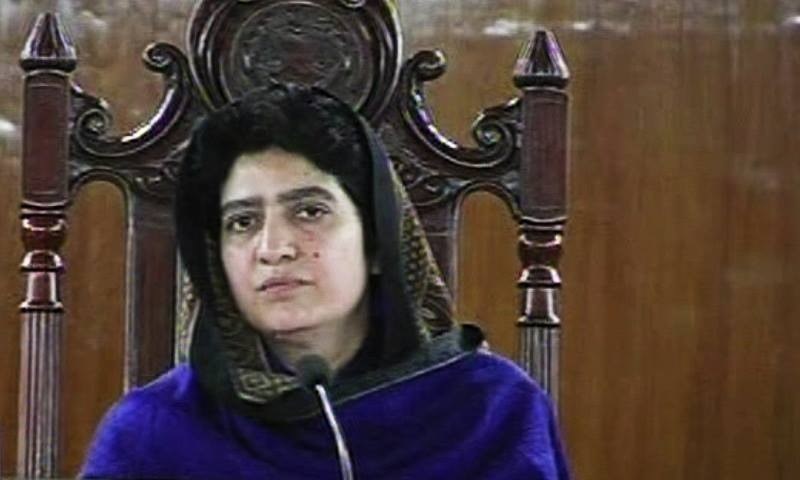 QUETTA: The Balochistan Assembly unanimously adopted on Saturday a bill aimed at curbing the harassment women face at workplaces.
The bill titled "Harassment Against Balochistan Women at Workplace Bill 2015" was tabled by Information Minister Abdul Rahim Ziaratwal.
It was adopted on the basis of recommendations made by the assembly's standing committee on women development.
Dr Shama Ishaq, the chairperson of the committee, said: "I congratulate all members of the standing committee, organisations working for ending violence against women and members of the assembly over approval of the bill without any opposition."
Now, she said, women in Balochistan could work freely and without fear.
Dr Ishaq urged the government and institutions concerned to create awareness among women about the new law.
Ministers Sarfaraz Bugti and Mujeebur Rehman Mohammad Hasni and lawmakers Abdul Rehman Khetran and Izhar Hussain Khosa expressed the hope that the law would deter people from harassing women at the workplaces.
They said that women enjoyed respect and honour in the tribal society of Balochistan. They praised Dr Ishaq, the Aurat Foundation, members of the standing committee and other institutions for their role in preparing the bill.
Speaker Raheela Hameed Durrani said that the law should not be misused for personal motives.
The assembly also unanimously passed a resolution, calling upon the Centre to bind the federal information technology ministry to consult the provincial government on its work in Balochistan.
Mr Ziaratwal tabled the resolution jointly moved by him and Nasrullah Khan Zeeray, Syed Liaquat Agha, Manzoor Ahmed Kakar, Abdul Majeed Achakzai, William Barkat, Spozmai Achakzai, Masooma Hayat and Arifa Siddiq.
It said that billions of rupees had been allocated but the ministry could execute only seven per cent of the work of laying optic fibre cables in Balochistan, adding that it had failed to provide other facilities.
Published in Dawn, January 17th, 2016