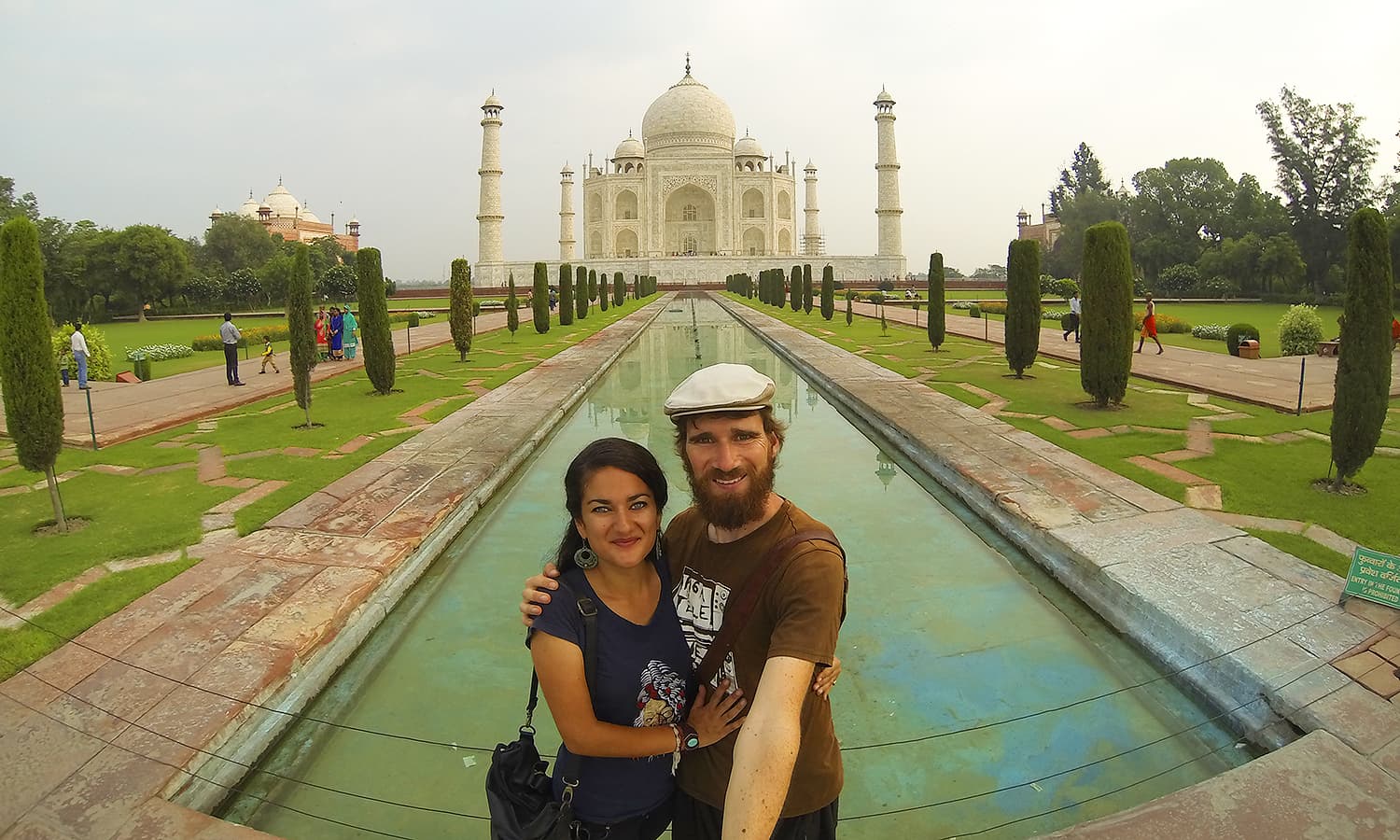 Backpackers Rochssare Neromand-Soma and Morten Hübbe feel Pakistanis and Indians have many similarities.
This is the travel blog of backpackers Rochssare Neromand-Soma (28) and Morten Hübbe (30) who met at the same university in Germany, where they both studied Literature and Media. They finished school in 2011 and started travelling immediately.
Their journey started with a trip to South America. They planned it as a six-month visit but ended up falling in love with the warm people and the breathtaking beauty of the region. It all started with hitchhiking (which is really common in Argentina and Chile) and enjoyed it so much that they kept travelling until they had discovered the entire continent.
They ended up staying back for over two years, and had by then, hitchhiked more than 50.000 kilometers, mostly with truck drivers. On the way, they met a Frenchman who told them about his hitchhiking adventures in Europe. He went from Paris to Istanbul all in just four days. This impressed the couple enough to decide to hitchhike all the way from Germany to India.
Now they are in Nepal. And look forward to travelling throughout the country before proceeding to their next destination. Read Part-I, II and III here. You can also follow them on Facebook and Instagram.
---
Back to the hills
After being locked in for four days due to a blizzard, we felt that we had enough of high altitudes and decided to go down the hills again.
Like many other tourists and travellers, we followed the call of Manali. The hill station is one of the most famous destinations for holiday-goers in India. At this time of the year, the village of Old Manali is packed with tourists.
People throng the town looking for fun and adventure. Many can be seen water jumping, horse riding, para-gliding, zorbing or sight-seeing in cable cars in the nearby Solang. Many tourists are seen hiking through the thick forests around Manali or smoking hash in the dozens of hotels and restaurants lined up along the main road of Old Manali.
The town is overcrowded. But apart from the beaten tracks, there is a lot of interesting culture to see; women garbed in local attire, chatting, carrying baskets and an overall laid-back, slow-paced atmosphere. We lost track of time in Manali.
It was several days later that we started travelling again. Through the less visited valleys of Spiti and Kinnaur and their Tibetan culture, we reached Shimla, the former summer capital of the British in India. There are still plenty of colonial sites all over the ridge that marks the high point of the town.
But the most interesting thing about Shimla is its monkeys. Overlooked by a huge statue of the monkey-god Hanuman, Shimla seems to be a comfortable home for primates, and they try to catch everything they can possibly get hold of. It's very amusing to watch people trying to keep their corn safe, while being followed around by some cheeky monkeys.
The holy Ganges
India is a melting pot of multiple cultures and religions. During our visit, we had already experienced life in Sikh, Muslim and Buddhist communities. Finally, we were taking our first steps towards Hinduism.
Leaving Shimla behind us, we headed further east and eventually reached Gaumukh near Gangotri — the source of the Ganges river. Here, we walked together with the saddhus, Hinduism's holy men garbed in orange fabrics, following the trail towards the source of the river. Under the Gaumukh glacier, the Ganges River flows fiercely towards a flatland.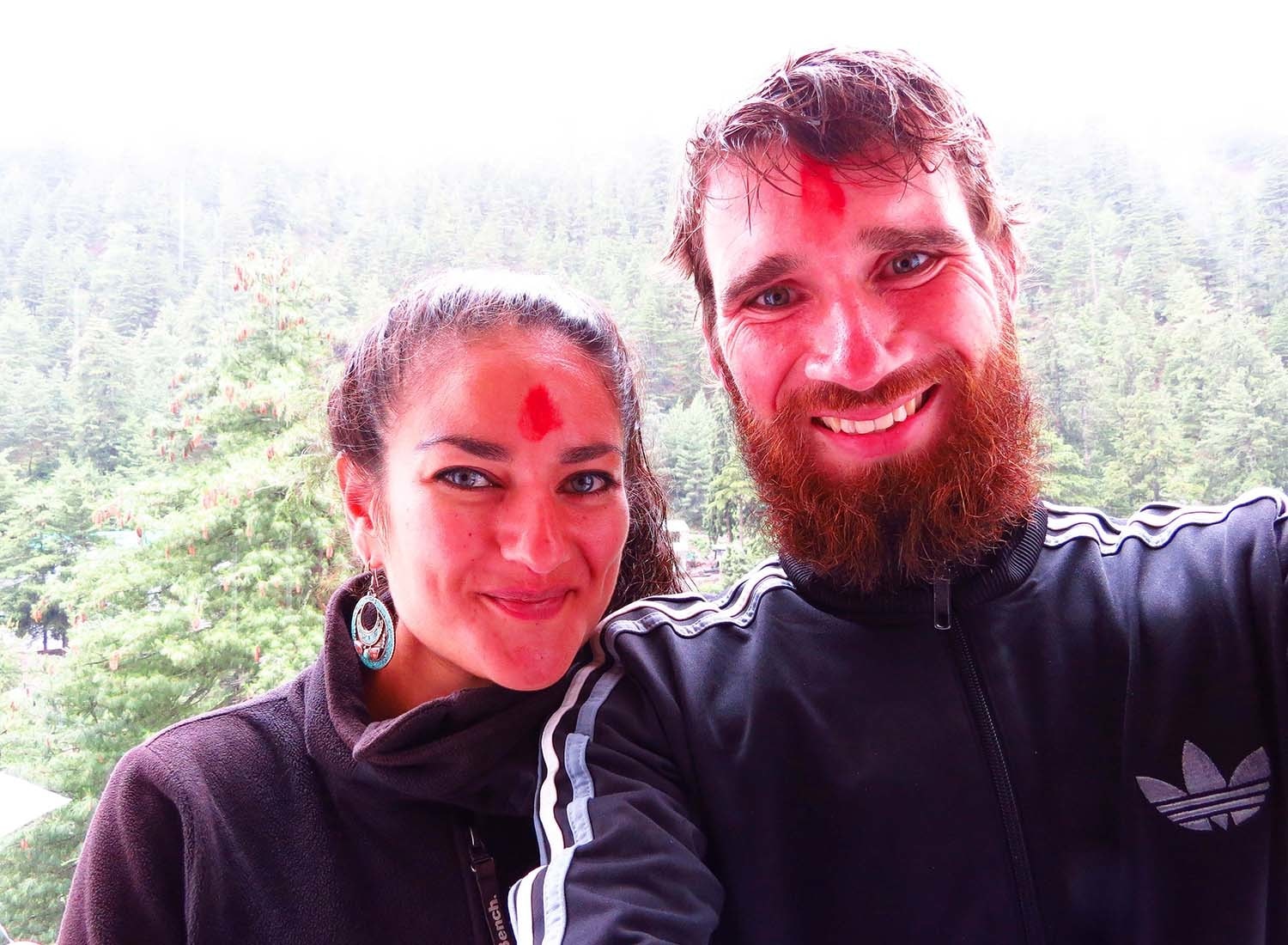 After endless serpentines, we finally arrived at Rishikesh — the place where the Ganges abandons the mountains and makes its way through flatland. Rishikesh claims to be the "yoga capital" of the world.
Yoga classes, meditation courses, spiritual and esoteric treatments, fortune telling, massages — Rishikesh offers everything. The city became famous when The Beatles stayed here for a couple of months in 1968 and wrote the lyrics for most of their songs in their famed White Album.
Even today, one can visit the Ashram where Ringo, George, John and Paul stayed with their families and friends. The Beatles-mania is still the rage and "While My Guitar Gently Weeps" is probably the most famous song in town.
While Rishikesh is famous among tourists, Hindu pilgrims throng the nearby Haridwar in large numbers. Every evening, a massive crowd meets at the shore of the Ganges for a special ritual called Ganga Aarti, where a fire is lit up to honour the river. The spectacular event is culminated by tealights on the river.
Ancient love
From here, we made our way to Agra. It is the one Indian city which everybody knows about. Of course, the city owes its fame to the unique Taj Mahal — a symbol of timeless love and one of the seven wonders of the world. But the city offers more than just that.
There are fine gardens, bustling markets, a massive fort, a king's palace and the mosque of Fatehpur Sikri — the former capital of the great Mughal empire. Agra is also renowned for its fine art.
Later, we travelled to Khajuraho, a small town in the middle of nowhere, that houses some of the most interesting temples in the entire world. Almost a thousand years old, the temples are decorated with erotic carvings that depict dancing figures engaged in kamasutra. It is a fascinating place away from religious sites.
Varanasi — bathing with the dead
Varanasi — the holy city of Hinduism — is only a short distance from Khajuraho. It is said that if a Hindu dies in Varanasi, his soul is able to break free from the circle of rebirth. That is why many Hindus come here during the final days of their life.
Walking through the narrow alleys of old Varanasi makes you realise the uncertainty of life. You realise that there is only a thin veil that exists between life and death that we so easily forget. In Varanasi, bodies of deceased are carried towards ghats 24 hours a day, where huge fires are then ignited for cremation purpose.
Dozens of people, not necessarily related to the dead, gather round; chatting, mourning and watching the ceremony as goats, cows and dogs encircle the burning pyres. When the fires finally snuff out, the ashes are collected and released into the Ganges. These ashes float in the same river where hundreds of Hindus bathe every day. So this way, life and death are united in the Ganges — the holy river.
The Buddha circuit
Varanasi fascinated us — the crowded alleys, the scents in the air, the fires, and the calm disposition of the people staring death in the face. But our next destination was no less interesting. From Varanasi, we went on to the Buddha circuit, where we were further introduced to Buddhism.
Our first stop-over was Bodhgaya, the place where Buddha experienced enlightenment after meditating for a long time under a tree. During Buddha's time, there was just a single fig tree. Today, it is a contribution centre for Buddhists from all over the world.
Walking through Bodhgaya feels as if you are walking through some part of Southeast Asia. Every Buddhist nation has its own monastery or temple, whether it's Vietnam, Thailand, Japan, Cambodia, Myanmar or Tibet, and all of these are built in a particular style, native to their country.
Later on, we went to Sarnath, near Varanasi, where Buddha gave his first sermon after enlightenment, and then we went on to visit Kushinagar where he died. There was only one place left to finish the circuit — but in order to visit it we had to leave India. So we entered Nepal in search of Lumbini — Buddha's birthplace.
Pakistan and India: Common brothers
Now that we have spent more than two months in Pakistan and four months in India, we are often asked for a verdict. Historically, Pakistan and India have been political arch-enemies and people expect us to give them big answers.
Most of the times, our answer is a simple shrug of our shoulders. Despite historical conflicts, which ended in the partition of the sub-continent, Pakistanis and Indians are still very much the same.
On both sides of the border, we found the same smiling faces, warm hospitality and colourful attires. Even the food and street life are the same. The cities both look and feel similar.
Even the national languages of Pakistan and India, Urdu and Hindi respectively, have the same sweet-sounding phonetics. Therefore, we found more similarities than differences. But Indians seem a tad more curious, judging from their body distance when they talk to strangers, which is much closer than what we were used to. But what can you expect from a country that has to deal with a population of over 1.3 billion people?
It feels like the common people of Pakistan and India don't care much about the politics that divide the two countries. Instead, they are willing to learn about their neighbours. It is a friendly curiosity and interest — reminiscent of the feeling you get when you meet your brother after a long time.
— Photos by author