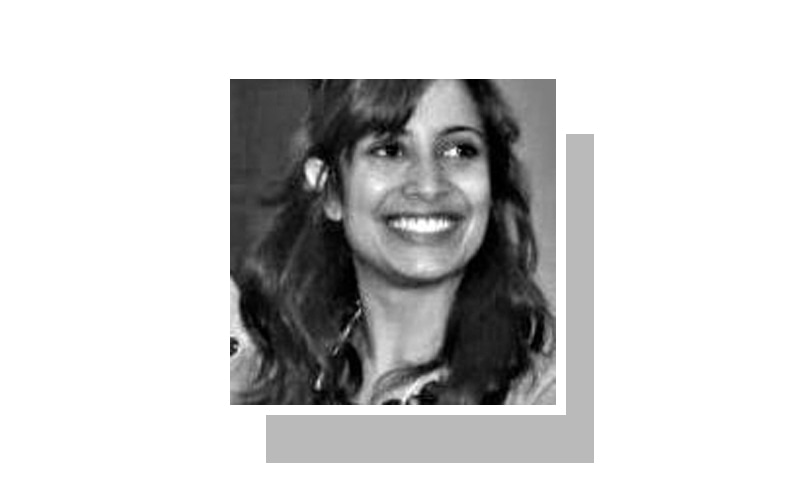 THIS climbing season in Gilgit-Baltistan has been marked by unusually heavy snowfall and avalanches. Several climbing teams withdrew from expeditions on K-2 and Broad Peak in the wake of an avalanche which killed a local porter Qambar Ali on July 20.
With the climbing season drawing to a close, another three Pakistani lives were lost to an avalanche on the Azad Kashmir side. The three young men from Islamabad were reported missing on Aug 31 while attempting to summit the Sirwali peak in Neelum Valley. After rescue attempts by local teams and a helicopter search proved unfruitful, two specialist teams were called in from Skardu who could scale the gorges and crevasses that could perhaps lead to the lost climbers. Despite the best efforts of these rescue teams — highly experienced professionals from the north who dropped everything to volunteer their services — this search too was eventually called off.
The tragic loss of the trio points to an urgent need for better regulations and awareness of safety techniques at a time when domestic interest in mountaineering is surging. The interest of local tourists in northern Pakistan has seen an unprecedented increase in the past few years according to residents of the area.
The secretary tourism for Gilgit-Baltistan reports that the tourist inflow in the region has seen 86pc local tourists as compared to 14pc international tourists in the last three years. Foreign climbers have been slow to return to the region's fabled peaks after the 2013 Nanga Parbat attacks, while ad campaigns on television and the proliferation of holiday snaps on Facebook have made the north the 'place to be' for domestic tourists over the past two years.
---
The mountains may beckon but there are risks involved.
---
Some prefer to take in the scenery from a distance, while the more adventurous find themselves drawn to the unique mountaineering opportunities in an area with five peaks over 8,000 metres, 101 peaks over 7,000 metres and 5,100 glaciers.
However, as local adventure tourism increases there are also risks involved. Some measures that could have been taken to avoid the tragedy mentioned have to do with initial safety. Rescuers found that the safety rope was too short and the mountaineering experience of the team was not commensurate with the skill required to scale the Sirwali peak, a mountain where there is ever-present danger of avalanches even below the base camp. More training is needed by local youth interested in climbing, according to Hasan Sadpara, a member of the rescue team who is also the first Pakistani to have climbed six 8,000-metre peaks. Tourists from the lower parts of the country may have experience in rock climbing — a world apart from snow and ice climbing — but little experience navigating the treacherous northern crevasses.
Additionally, local groups are rarely trained in techniques like 'self-arrest': an advanced mountaineering technique which allows climbers to halt themselves by using ice axes when negotiating the snow and ice. Another, often overlooked, measure is the correct form of 'roping-up', which in an avalanche-prone area is very different from safety measures in normal glacier walking. If there is an avalanche, the system should be such that the climbers can break from each other immediately and perform individual self-arrests.
Awareness of better equipment is also critical. According to Zahid Rajput, a member of the rescue team, the climbers did not have avalanche beacons which transmit signals allowing rescue teams to locate people buried under the snow in minimal time.
They cost a mere Rs3,000 to Rs4,000, though Pakistani tourists often forego them. Finally and crucially, it is vital for the expedition to set up a communication system to check in twice daily at fixed times via radio. In this case, the problem was reported four days after initial contact was lost. Every minute counts on these mountains. The issue is by no means a uniquely Pakistani one, with Nepal facing a similar surge in climbing deaths in recent years on its peaks, especially Everest.
Moreover, respect needs to be accorded to rescue teams that risk their lives voluntarily to keep our mountains safe. When reading about 'rescue teams' looking for missing climbers it is important to note that the picture which springs to mind of specialised high-altitude rescue teams with matching uniforms, specialist equipment and the best life insurance is erroneous in the case of Pakistan.
In the absence of dedicated rescue teams trained and ready for action, it has always been the northern sense of care and hospitality that has been the first line of defence against such tragedies. Local guides often involved in rescue missions are not hired for their efforts. They charge no fee and have no insurance as they go to look for other people's children while their own families are left behind to pray for their safe return.
The writer is chief executive of High Altitude Sustainability, a trust supporting sustainable mountaineering and porter welfare in Gilgit-Baltistan.
Published in Dawn September 29th, 2015
On a mobile phone? Get the Dawn Mobile App: Apple Store | Google Play