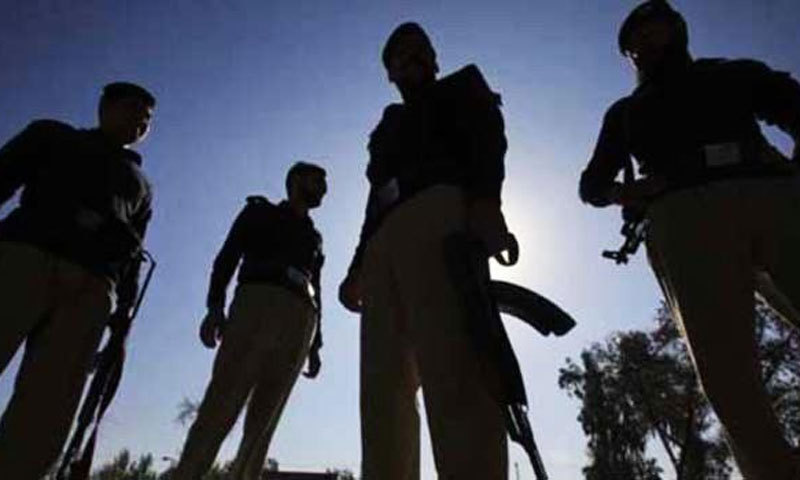 KARACHI: The counter-terrorism department (CTD) on Wednesday claimed to have arrested the alleged 'key financier' involved in the Safoora bus carnage, the incident in which more than 40 people including women and children were killed.
The suspect, Sheeba Ahmed, was detained from the Defence area of Karachi, said CTD's Senior Superintendent of Police Investigation, Naveed Nisar Khwaja.
Khwaja said Ahmed allegedly 'brainwashed' the suspects accused of carrying out the Safoora massacre and provided them with key financial support,
Speaking at press conference at his office, the senior officer said Ahmed was detained over information provided by the arrested accused — Saad Aziz and Azhar Ishrat.
During initial probe, the suspect told investigators that he belonged to a religious party, Tanzeem Islami. However, the officer added that "he was also the financier of the outlawed al Qaeda in the Indian sub-continent".
It was alleged that Ahmed was involved in "chemical business" in Pakistan and neighbouring Islamic countries and the money earned through this trade was being used to provide funds to militants to carry out terror acts.
"The held suspect, apart from brainwashing the main accused of Safoora tragedy, also provided them complete financial support," claimed the CTD official.
Naveed Khuwaja revealed that another suspect, Hasan Zaheer, who was recently arrested in Lahore, also informed investigators that Sheeba Ahmed had provided financial support to a hospital in Lahore for treating alleged injured terrorists there.
"We are also interrogating him to this effect," added the police officer.
Sindh Inspector General Ghulam Hyder Jamali, AIG CTD Sanaullah Abbasi and DIG CTD Arif Hanif announced cash and other rewards for the police party which detained the alleged terrorist.
Over 40 members of the Islamili community, including women, were killed when armed men attacked their community bus near Safoora Goth on May 14, according to a report by Dawn.