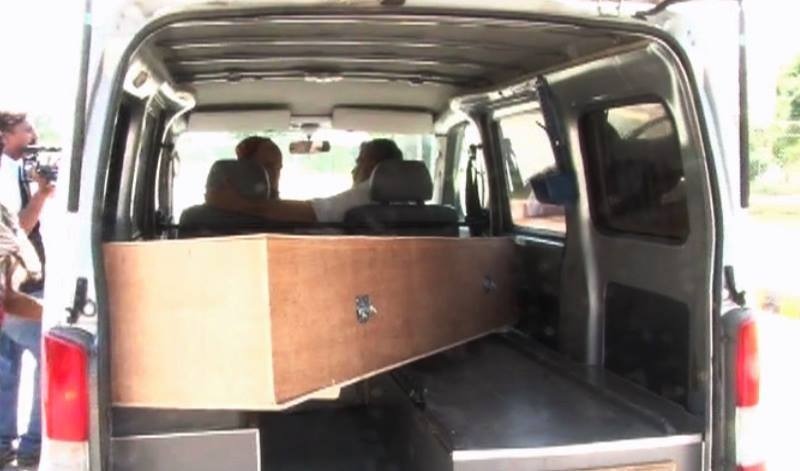 LAHORE: Indian authorities on Friday handed over to Pakistan Rangers the mutilated body of a Pakistani man who was allegedly tortured after he crossed the Indo-Pak border "by mistake" six years ago, his brother said.
Waheed Noor allegedly crossed the border from Azad Kashmir's Rawalakot area unknowingly and was captured by Indian forces for violating border laws.
According to the slain man's brother Zahid Noor, who received his brother's body at Wagah from Indian authorities, Waheed's body bore marks of extreme torture. His feet had been chained and his eyeballs pulled out, said Zahid, describing his brother's body.
Zahid said Waheed had been incarcerated in an Indian jail for the past four years.
Waheed, 38, had filed a petition in an Indian court against his imprisonment and was exonerated twice, according to his brother. However, as the time of his release neared, Indian security agencies tortured him to a point that he died in the jail in Srinagar, his brother claims.
Waheed's body was allegedly handed in a violated state to his family members through Rangers after necessary paperwork.
His family said he had served his due time in jail two years ago but was not allowed to return to Pakistan. They maintained that Waheed was not guilty of any wrongdoing.