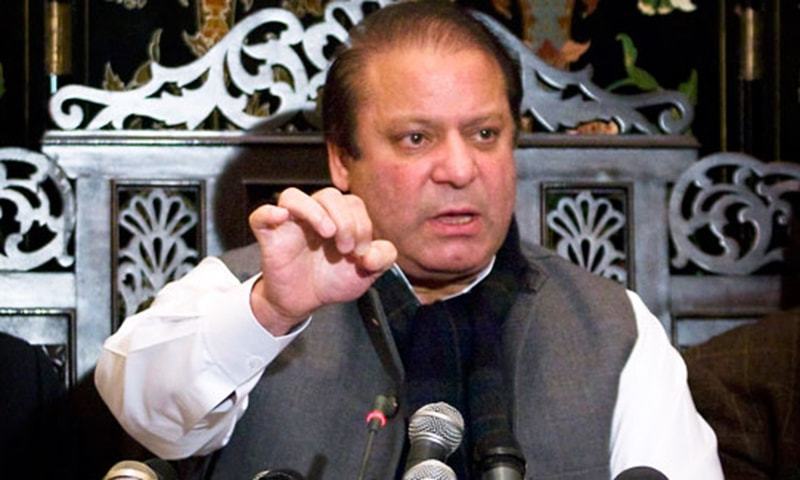 ISLAMABAD: Prime Minister Nawaz Sharif on Thursday chaired the 15th meeting of the Cabinet Committee on Energy at Prime Minister House during which it was decided that a committee will be formed to look into the possibility of privatising the Neelum-Jhelum Power Project.
The meeting which lasted nearly four hours, was given a detailed briefing on project and PM Nawaz expressed his displeasure over the undue delays in the project which also resulted in an increase in costs.
The committee was formed to also look into the possibility of entering into a partnership with investors to ensure its timely completion. The committee will be tasked to present its report within three months.
During the meeting, it was also decided that the project must be completed by the first quarter of 2017.
Also read: Neelum-Jhelum project may be further delayed, faces Rs50bn shortage
Secretary for Water and Power Mr Younus Dagha apprised the meeting on progress pertaining to ongoing power projects which are not part of the China-Pakistan Economic Corridor including hydro, nuclear, LNG, wind and coal based projects.
Take a look: Four labourers die in Neelum-Jhelum hydropower project accident
The meeting was attended by Ishaq Dar, Minister for Finance; Shahbaz Sharif, Chief Minister Punjab; Shahid Khaqan Abbasi, Minister for Petroleum; Ahsan Iqbal, Minister for Planning; Khawaja Saad Rafiq, Minister for Railways; Khawaja Muhammad Asif, Minister for Water & Power; Jam Kamal Khan, Minister of State for Petroleum; Abid Sher Ali, Minister of State for Water & Power; Sartaj Aziz, Advisor to the Prime Minister on National Security; Tariq Fatemi, Special Assistant to the Prime Minister on Foreign Affairs; Dr Musadik Malik, Special Assistant to the Prime Minster; Javed Aslam, Secretary to the Prime Minister; Arshad Mirza, Secretary Petroleum; Mohammad Younus Dagha, Secretary Water & Power; Parveen Agha, Secretary Railways; Zafar Mahmood, Chairman Water and Power Development Authority (WAPDA) and Raja Hasan Abbas, Secretary Cabinet along with other senior government officials.
No loadshedding during and Sehr and Iftar timings: PM
During today meeting Prime Minister Nawaz Sharif also directed authorities to ensure hassle-free power supply during 'Sehr' and 'Iftar' timings across the country in the Holy month of Ramazan.
Read: Minister warns of power supply cut to defaulting areas
Central Ruet-i-Hilal Chairman Mufti Muneebur Rehman in a press conference held on Wednesday night had announced that the month of Ramazan will commence Friday.
Also read Ramazan to commence Friday, announces Ruet-i-Hilal chief
Seher and Iftar to have uninterrupted power supply: Asif
Federal Minister of Water and Power Khawaja Muhammad Asif on Thursday assured the nation of uninterrupted power supply during critical times of the day during Ramadan.
In a briefing to the media along with State Minister for Water and Power Abid Sher Ali, the Minister shared the government's plan to improve electricity supply during the next month.
"The electricity would be available one hour before Sehr and continue for half an hour afterwards while a similar schedule will be followed for Iftar, with uninterrupted supply half an hour before dusk, and continuing till the conclusion of Taraweeh," he said.
The minister cautioned low end consumers to be mindful of their electricity usage and to conserve energy where possible.
He also informed that in order to manage electricity supply to the household sector, the industrial sector's power supply will be disconnected between 7pm to 3am.
The Minister also said that the national power generation capacity has exceeded 16000 mw for the first time, and the electricity supply deficit now stands at 3,800 MW.