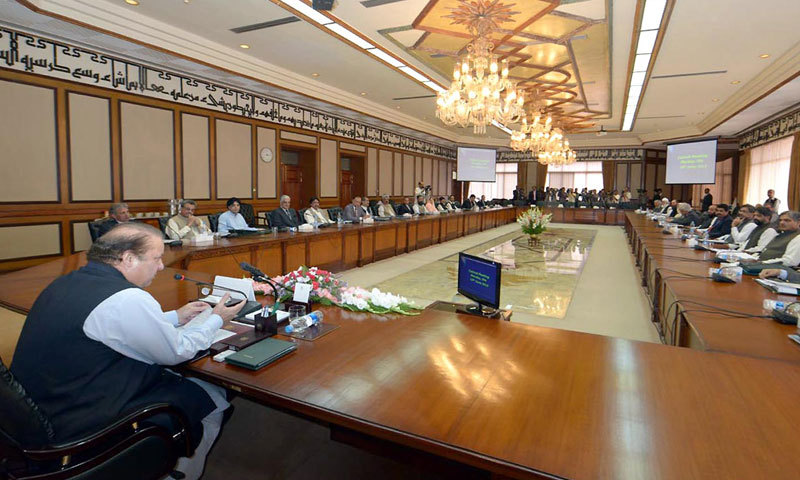 MULTAN: In order to save Multan city from flood devastation, army personnel on Friday blew off the Head Mohammad Wala road to divert the incoming flow of water from Akber flood embankment, saving one half of the town.
According to experts, half of Multan had been saved with the diversion of water from the Akbar flood embankment but more measures were under way to secure the remaining part of Multan.
The water is currently en route towards the Muzaffargarh district through the Shershah flood embankment which may have to be breached and in an extreme case destroyed depending on water inflows and levels.
Muzaffargarh district is being evacuated with assistance from Pakistan Army — the process began three days ago and is expected to conclude by Saturday. Evacuation of the district began after Punjab environment secretary had alerted the government that 0.7 million cusecs of floodwater was likely to pass through the district.
Pakistan's Ministry of Water and Power has issued fresh flood warnings for the river Indus at Guddu and Sukkur, downriver from Multan in Sindh province.
The Sukkur area saw some of the worst of the devastating floods of 2010, the worst in Pakistan's history, when the waters swamped 160,000 square kilometres of land -- an area bigger than England -- and cost the country nearly $10 billion. Around 1,800 people were killed and 20 million affected.
Analysts have said this year's floods so far do not appear to be on the same scale, but thousands of people are still facing life in relief camps until the waters recede.
The Pakistani army, which often plays a leading role in disaster relief, said seven of its helicopters were engaged in rescue work around Multan and Jhang, upriver.
Troops have dropped more than 50 tonnes of rations around Punjab, the military said in a statement, and mobile medical teams are treating those affected by the floods.
---
Water position at Trimmu decreases
---
Pakistan Meteorological Department said water levels at Trimmu was reducing and currently 438,000 cusecs water was passing from there.
Moreover, Chief Meteorologist Muhammad Riaz said a flood wave of 600,000 to 700,000 cusecs will pass through Panjnad in the next 24 hours, adding that current water level at Panjand stood at 79,000 cusecs.
He said the passage of water from Panjnad was likely to inundate several areas including Rahim Yar Khan, Multan and Muzaffargarh.
To a question, Muhammad Riaz said Chief Minister Punjab Shahbaz Sharif had formed a competent committee to take decisions on the breaching of dykes without any chances of political intervention.
About rain forecast, the chief meteorologist said Multan, Gujranwala and Lahore were likely to receive scattered rains today and tomorrow.
He, however, said these rains would not be widespread and won't hamper the ongoing rescue efforts.
---
Cabinet meets on floods: PM directs acceleration of relief efforts
---
During a session of the federal cabinet on Friday, Prime Minister Nawaz Sharif directed officials to accelerate relief efforts and present a national disaster management plan in relation to floods at the next session. He added that Pakistan would not approach any country to provide aid and thanked India for its offer of financial assistance in relief and rehabilitation of the flood affected.
At the session, Chairman National Disaster Management Authority (NDMA) Major Gen Muhammad Saeed Aleem briefed the cabinet on the current situation resulting from the heavy rains and floods and updated the ministers on relief operations.
Aleem said the flow of floods was Multan-bound and the intensity of flood in River Chenab was greater than what it was in 1992. He said 10 districts of Punjab were affected and the worst damage was caused to the Jhang, Chiniot and Hafizabad districts.
The NDMA chairman added that 264 people had been killed, some 43,000 houses were destroyed and 3,000 villages and nearly 1100,000 people had been badly impacted by the floods. Moreover, speaking to Dawn, an NDMA official said out of the 264, 184 came from Punjab, 66 from Azad Kashmir and 14 from Gilgit-Baltistan.
Also read: Lower Punjab on alert as raging river heads south
The cabinet was informed that for the purpose of rehabilitation and relief, an initial impact assessment is being carried out. Moreover, the armed forces' have also been mobilised to help out the stranded and calamity-hit population.
The prime minister said the process should be accelerated to be realised within weeks not months adding that the government would spend billions for rehabilitation of the flood-affected population.
A flood-affected woman looks on at higher ground in Jhang, in central Punjab, on September 11, 2014. — AFP
The premier gave directions that elected representatives should form flood committees and visit their respective constituencies which are affected by floods and contribute effectively to relief work.
Prime Minister Nawaz Sharif was also appreciative of India for the latter's offer to financially assist Pakistan in rehabilitation of the flood-affected population.
More on this: Disaster management 'not a priority'
---
Relief activities in central, southern Punjab
---
Army relief and rescue operation were continuing in flood hit areas in Jhang, Multan, Bahwalpur and Rahim Yar Khan districts, the Inter-Services Public Relations (ISPR) said in a statement.
Army troops have dropped 52.176 tonnes of rations through helicopters in flood hit areas of Jhang, Multan and Bahawalpur.
Since the start of flood relief operations, so far 29,295 people have been rescued by army troops through helicopters and boats.
Today, five military helicopters are engaged in rescue operations in Jhang. Two army aviation helicopters are carrying out rescue in Multan district.
People affected by flooding try to board an army helicopter in Peer Kot area in Jhang, in central Punjab on September 11, 2014. — Photo by AFP
Today, army troops rescued 550 stranded people from the flood-hit areas of Muzaffargarh, Ahmedpur East, Panjnad and Multan.
Three medical camps have been established in Jhang, Chiniot and Trimoo and are providing medical treatment to the flood affected. Four mobile medical units comprising of army doctors are providing medical treatment to the flood affected in Multan and Bahwalpur.