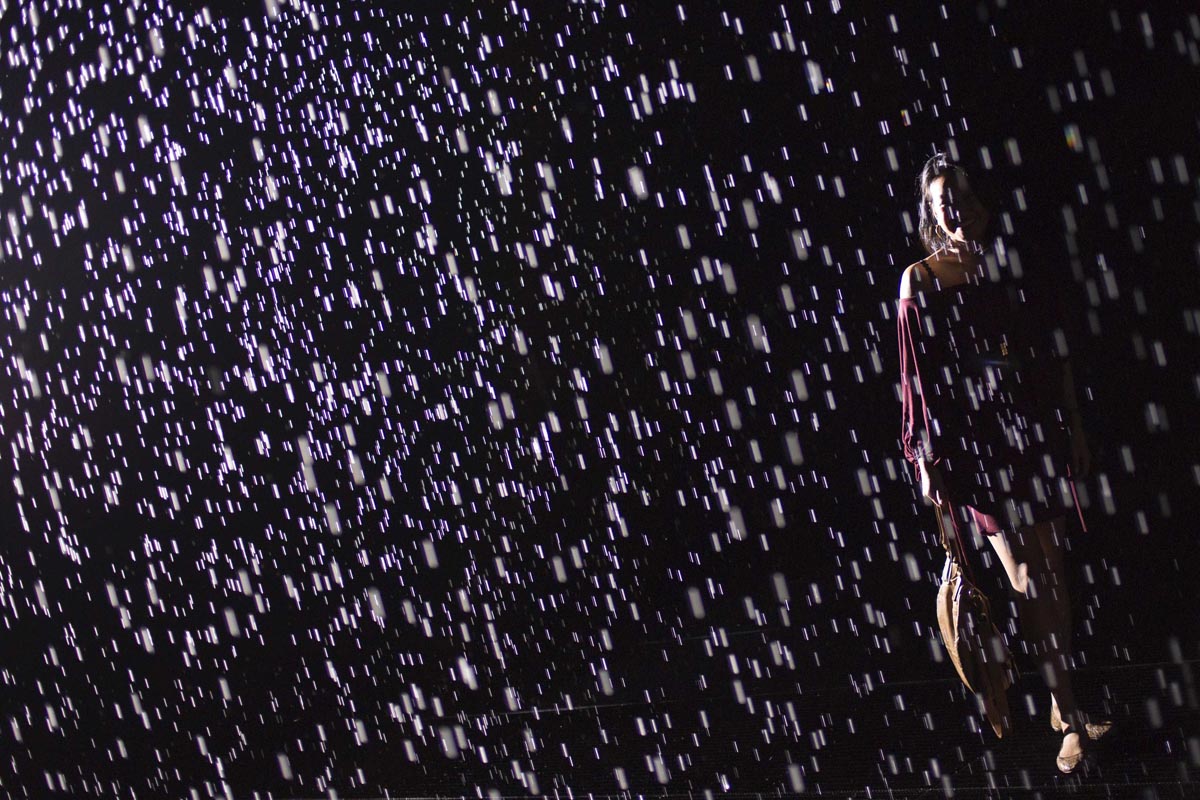 NEW YORK CITY: New Yorkers have been queueing in droves - sometimes in sweltering temperatures - for the novel experience of walking through rain without getting wet.
The chance comes courtesy of Rain Room, a novel installation by British art collective Random International, at the Museum of Modern Art (MOMA).
Sophisticated motion sensors in the the 5,000 square foot (460 square meter) space ensure the downpour stops only in the precise position where people are detected.
The creators say the set-up the creators affords visitors the sensation of being able to control the elements. Demand has been so high, MOMA officials have frequently had to close the queue to new entrants before midday.
The museum has increased access by offering people the option of avoiding the long lines by viewing the installation from the side, without walking directly below the rain area.
And, in a rare exception, the installation is to be open until midnight on Sunday, the last day of the New York run that began on May 12.
By then nearly 70,000 people are expected to have visited the piece - a remarkable feat given that only ten people are allowed in at a time, and they stay there for several minutes.
Among the visitors this week was Brazilian Luciano Neves, who waited four hours for the privilege, he told AFP.
Although Neves described the technology behind the display as "quite amazing," he acknowledged it was not completely flawless.
"I got a bit wet because you have to walk to the rain to stop it."
Another visitor, @CallieNYC tweeted: "7 hours of waiting in line but we finally made it into the Rain Room at the MOMA!"
Random International's website describes the Rain Room as "a carefully choreographed downpour - a monumental work that encourages people to become performers on an unexpected stage, while creating an intimate atmosphere of contemplation."
MOMA billed the interactive installation, which enjoyed similar success when it was first showcased at London's Barbican Centre in a five-month run from October 2012, as having a broader relevance.
"The work invites visitors to explore the roles that science, technology, and human ingenuity can play in stabilizing our environment," it said.
Whatever the meaning of the installation, visitors have revelled in throwing shapes inside it for photographic souvenirs of an experience one critic described as akin to "playing God."