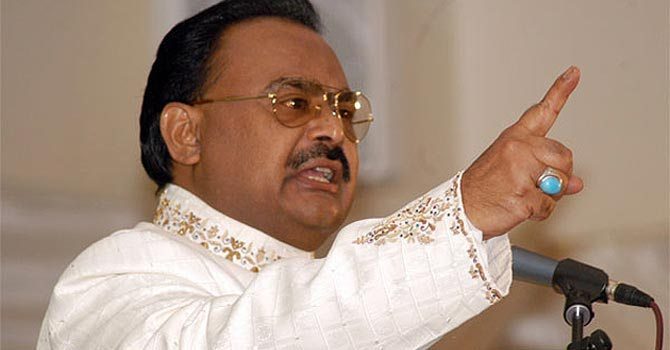 KARACHI: In an apparent reference to the ongoing probe of London police regarding Dr Imran Farooq's murder, Muttahida Qaumi Movement (MQM) chief Altaf Hussain Tuesday blamed an 'international conspiracy' designed to leave him anguished, DawnNews reported.
Speaking simultaneously to party workers in London and Karachi via telephone, he said that an attempt has been made to terrify the MQM activists.
The MQM chief admitted that workers and supporters of the party are anxious regarding recent media reports. He predicted that all such conspiracies will fail as in the past.
Altaf Hussain asked the MQM workers to remain determined like past and exhibit exemplary unity. He asked them to consult the party's Rabita (Coordination) Committee and avoid taking any decision on their own in confusion.
Hussain said there is no precedent found in the past of any incidences that had upset him mentally as severely as the ongoing ones. However, he added that prejudice against him and his party will not be able to demoralise him.
Hussain vowed that MQM will carry on with its lawful struggle against all actions based on injustice.
He hoped the party workers will face the adverse circumstances with courage and remain steadfast.