HONOR X8 - 'The Best RAM Turbo Phone' was recently launched in the UAE market on March 17.
HONOR is considered one of the fastest companies to have become a global player in the mobile phone industry. Honor devices have become an increasingly popular choice for tech lovers around the world and rightly so.
With an array of features bound to excite all Android enthusiasts, these phones have come a long way in keeping a large audience hooked to the HONOR experience.
With the launch of HONOR X8, the latest installment in HONOR's mobile phone family just around the corner, let's look at seven reasons why you might want to consider upgrading to the latest HONOR X8.
The phone can extend RAM usage when needed, all thanks to HONOR RAM Turbo
With smartphones being used for gaming, messaging, calls, and videos, sometimes switching between tasks and apps can lead to background process killing, which leaves many devices frozen and users frustrated.
Helping prevent this, the HONOR X8 boasts advanced memory capabilities at the hands of 'HONOR RAM Turbo', an HONOR technology which moves a small portion of flash memory to RAM, meaning its 6GB RAM can be increased to 8GB RAM.
The phone's RAM Turbo technology expands RAM storage by compressing background apps and enabling the HONOR X8 to simultaneously open upto 20 different apps (depending on their nature) without compromising on efficiency.
The ultra slim and lightweight body designed with super narrow bezels give the phone a sophisticated feel
Incredibly thin, sleek, and stylish, the HONOR X8 has been designed with an ultra slim and lightweight body, coming in at just 7.45mm thick and weighing just 177g.
Boasting a flat-edge design and exquisitely rounded corners on all four sides, the HONOR X8 fits comfortably in users' hands, and can effortlessly slide into small handbags and pockets.
Designed with super narrow bezels, HONOR X8 bring users an almost full screen experience, supported by an industry leading ultra-thin Liquid Crystal Display (LCD).
Leading the way in the industry, the left and right frames of the HONOR X8 have been compressed to 1.1mm, while the top frame is only 1.15mm thin, bringing users a remarkable screen-to-body ratio of 93.6%, the highest achieved among straight-screen smartphones of the same grade and smartphones in the same category.
'Super Charge' capability ensures the phone is always available for when you need it the most
The 22.5W 'Super Charge' capabilities of the HONOR X8 - with just 10 minutes of charging - allows the user to enjoy three hours of online video playback or 100 minutes of gameplay without having to worry about running out of power.
This ensures user experiences don't have to wait or adjust to their phones' varying moods.
The quad camera with superb night mode is all you need to shoot crisp photos and videos
The HONOR X8 features a 64MP 10 ultra-clear main camera with a f/1.8 aperture, allowing users to capture every moment in stunning detail. Equipped with an intelligent multi-frame synthesis algorithm and x8 digital zoom 11, users can also capture clearer pictures at a distance, and super clear pictures with suburb clarity at night and in low-light conditions.
Delivering perfect selfies every time, the HONOR X8 is also equipped with a 16MP Front Camera with a f/2.45 aperture and image resolution of 4608*3456 pixels, ensuring users who love the spotlight can be the center of their camera roll, and can capture top-tier selfies with enhanced image quality.
The 16MP Front Camera supports 1080P video shooting, perfect for content creators and users who love to capture daily vlogs.
The display protects users with its advanced eye protection feature
HONOR X8 is equipped with TÜV Rheinland Low Blue Light Certification reducing the proportion of harmful blue light to alleviate eye strain and fatigue, even with extended periods of use.
Packed with a unique 'eBook Mode' for more immersive and focused reading, users who love to read for extended periods of time can enjoy a more comfortable viewing experience.
When switched on, HONOR's unique eBook Mode changes the screen to black and white, making viewing easier on the eyes. For those who love to read before bedtime, dark mode delivers deeper and softer colors, perfect for night-time reading.
The display boasts a full 6.7 inch view and speedy 90 hz screen refresh rate
The HONOR X8 is equipped with a 6.7-inch 7 HONOR full view ultra-thin display, supporting a resolution of 2388x1080, 8 pixels and 16.7 million colors, enhancing clarity, and offering a true-to-life viewing experience, ideal for watching movies, browsing photos or gaming.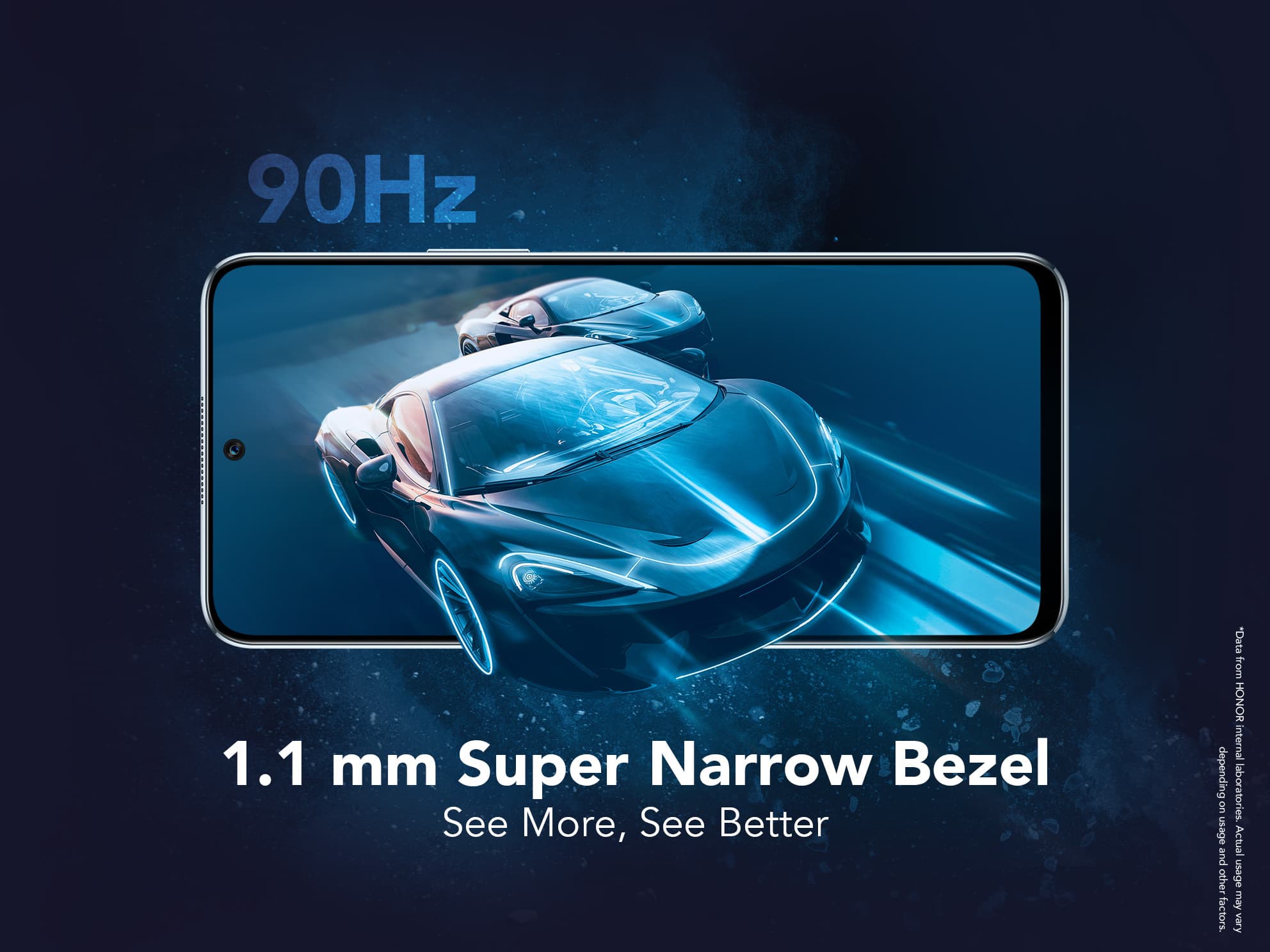 For advanced visuals, the HONOR X8 features a screen refresh rate of up to 90Hz, enabling a smoother scrolling and gaming experience and ensuring users can relish in superior picture quality.
The HONOR X8 also comes with a side-mounted fingerprint sensor, offering a convenient unlock experience.
Users can unlock the HONOR X8 in less than a second to enjoy hassle free access anytime.
Elegant color choices for you to choose from
The very first thing that someone notices about any tech equipment is its color and HONOR seems to have taken care of that for you.
The all new HONOR X8 is available in three elegant and beautiful colors that are Titanium Silver, Midnight Black and Ocean Blue.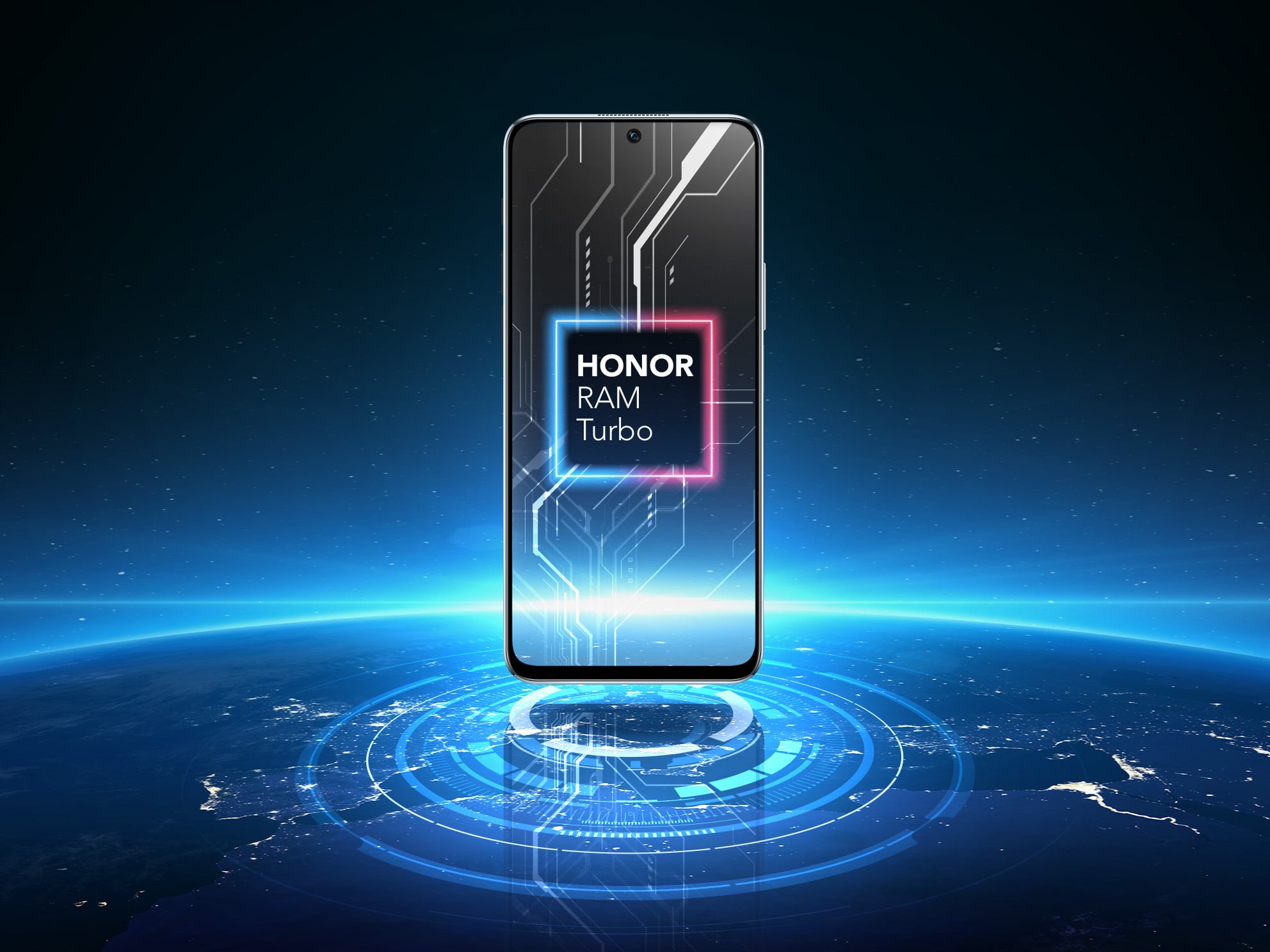 HONOR X8 was recently launched in the UAE market on March 17.
It is currently available for pre-order till March 23 at HONOR's online store, Sharaf DG, Jumbo, Emax, Ecity, Carrefour, Axiom, Amazon and Noon at a price of AED 899 with a limited time offer that includes free HONOR choice earbuds x.
HONOR X8 will officially go for sale on March 24, 2022.
Watch this:
---
This content is produced in paid partnership with HONOR and is not associated with or necessarily reflective of the views of Dawn.com or its editorial staff.