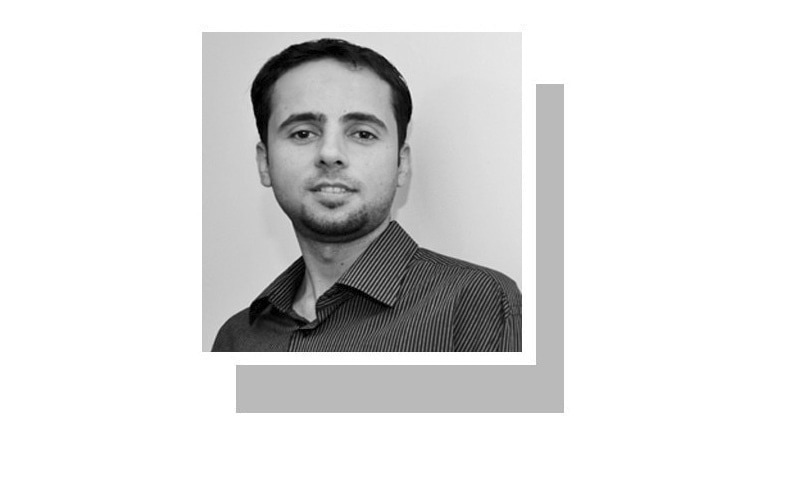 THE tragedy in Murree has shaken the people of Pakistan and appalled many. The horrific incident once again 'shocked' the political leadership which immediately started 'taking notice' and 'formed a committee'. What is generally missing in the aftermath of such calamities is the notion that the departments concerned, for instance the National Disaster Management Authority, local administrations, etc must not only be questioned but also held accountable for their repeated lack of preparedness.
Unfortunately, the government's approach remains largely reactive rather than proactive. If the federal minister for information and broadcasting had counted 100,000 vehicles entering Murree and proudly linked it with the common man's prosperity, why did the authorities failed to foresee the crisis? The Met Office had predicted heavy snowfall between Jan 6 till 9. Why were warnings not issued and pre-emptive measures not taken? We have failed to realise that peoples' lives matter and monetary compensation against human loss as a result of negligence is inequitable.
Bragging about GB's tourism potential, and comparisons of its beauty with Switzerland will not work. The reality is different and bleak.
Tourism has become a buzzword in Pakistan. However, it is pivotal to first assess the ground realities, make efficient and long-term policies by involving multiple stakeholders and build the capacity of local institutions before promoting tourism. In December 2021, while inaugurating the Jaglot-Skardu Road and Skardu's International Airport, Prime Minister Imran Khan made the tall claim that Pakistan can earn revenues of $30-40 billion from tourism in Gilgit-Baltistan alone.
Although Mr Khan often makes promotional statements about tourism and compares GB with Switzerland, this astonishing claim needs to be substantiated by some data. The only variable behind the PM's statement seems to be the 'exceptional beauty of GB'. Data for 2009-2019 shows Pakistan's average annual earnings from tourism at $1.03bn. Claiming that the tourism potential of GB alone is $30bn sounds ludicrous. Natural beauty alone is not sufficient. Infrastructure, facilities, proficient institutions and services also count. Bragging about GB's tourism potential, and comparisons of its beauty with Switzerland will not work. The reality is different and bleak.
The region is in constitutional limbo since its independence in 1947 and deprived of its political rights. GB has no representation in the national legislature due to its linkage with the Kashmir issue. Successive governments have tried to regulate the problems of GB through various reform orders. Although a GB Assembly is in place, its legislative subjects and powers are limited. Most administrative matters are dealt with either by powerful civil servants appointed by the federal government or by the federal ministry of Kashmir Affairs and GB. This has resulted in a lack of efficient institutions.
Read more: GB: a dream unfulfilled
The region is also dependent on the centre for its budget. Interestingly, the budget has two components: non-developmental expenditure and development. According to Basharat Ghazi, a lawyer and civil rights activist from Skardu, more than half of the budget given to GB by the federal government is now consumed in non-developmental expenditure, ie salaries of civil servants, secretaries, assembly members, advisors to the GB chief minister, their office expenditure, protocol, etc. The remaining budget is given to members of the GB Assembly for development in their respective constituencies. However, mega projects in GB such as road networks, hospitals, etc are approved and executed through the Public Sector Development Programme of the Planning Commission of Pakistan. In this, according to Ghazi, GB's legislators have no say.
The federal government's ad hoc treatment has deprived the region of basic facilities. Electricity shortages throughout the year, particularly in the harsh winters, and no proper heating mechanism; poor communication facilities; and lack of other social services have made people's lives miserable. The situation in the health sector is abysmal. It took several days of protests and later sit-in by people of district Ghanche to get a lady doctor in Khaplu's district headquarter hospital last year.
The road infrastructure is also feeble, with the Karakoram Highway often getting blocked due to landslides as a result of which people end up having to spend days on the road until the debris is removed. Neither tourist facilitation centres nor emergency response centres are available. Fire and rescue services are inadequate; ambulances for medical emergencies and heavy machinery to clear the roads are in extremely short supply. Given these realities, promoting tourism without planning is illogical.
GB cannot accommodate the constantly rising numbers of tourists. In 2021, Skardu — known as GB's tourism capital — had so many tourists that its accommodation facilities were exhausted. People spent nights in cars due to non-availability of rooms. According to GB's Tourism Minister Raja Nasir Ali Khan, 0.7 million tourists visited the area from May to July 2021. According to the Tourism and Hospitality Management Department of the Karakoram International University in Hunza, there were 2m visitors to GB last year.
The large influx of people has put enormous pressure on the resource-deprived region. What is mostly neglected in promoting GB is its ecological fragility. The region is home to the world's largest non-polar glaciers, many of which are depleting. Increase in traffic and human presence has already aggravated the situation. Frequent Glacial Lake Outburst Floods are threatening the indigenous population. Many lives have already been lost due to this phenomenon and several hectares of cultivable land destroyed. For centuries, people of GB have relied on nature and subsistence farming. Climate change has started impacting their crop patterns and livelihoods. Furthermore, in many areas, unplanned concrete structures — without sewerage and garbage disposal systems — are mushrooming on agricultural lands, in order to accommodate tourists.
How can a region with such challenges and scarcity of basic facilities, be promoted as a tourist destination? In order to avoid ecological disasters and catastrophes like the recent one in Murree, GB needs urgent attention. By all means look towards Switzerland, not to compete with it in a 'natural beauty' contest but to learn from its experience in sustainable and eco-friendly tourism.
The writer is lecturer at the School of Economics and Social Sciences, IBA Karachi.
Twitter: saj_ahmd
---
The text of this article has been corrected to fix some technical glitches.
Published in Dawn, January 13th, 2022