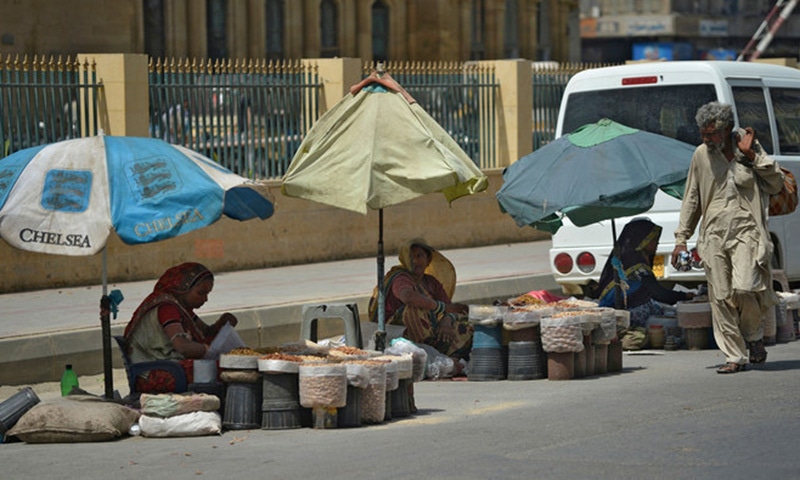 ISLAMABAD: Inflation measured through the Sensitive Price Index (SPI) posted an increase of 1.07 per cent for the week ended on November 18 driven by a sharp rise in the prices of essential food items, data released by the Pakistan Bureau of Statistics (PBS) showed on Friday.
The PBS data showed that this is the sixth consecutive week where inflation witnessed an upward increase. In November, the highest jump of 1.81pc in weekly inflation was recorded.
For the lowest income group earning below Rs17,732 per month, the SPI increased by 0.39pc. For the group earning above Rs44,175, it rose by 1.44pc.
SPI driven by sharp rise in prices of essential food items
This was mainly due to an increase in prices of essential items including chicken 8.26pc, cooking oil 5 litre 4.72pc, bananas 4.18pc, washing soap 3.94pc, vegetable ghee 2.5 kg 3.15pc, vegetable ghee 1 kg 2.38pc, rice irri 1.76pc, pulse moong 1.62pc, eggs 1.52pc, fire wood 1.24pc and tea prepared 1.21pc.
The items whose prices decreased during the week included tomatoes 5.77pc, sugar 4.25pc, onions 2.14pc, gur 1.48pc, potatoes 1.36pc, pulse masoor 0.43pc, garlic 0.13pc, wheat flour 0.08pc, LPG 0.08pc and pulse gram 0.02pc.
During the week, out of 51 items, prices of 27 items incr­eased 10 items decreased and 14 items remained constant.
Analyst Fahad Rauf at Ismail Iqbal Securities said SPI has remained above one per cent level for the past four out of five weeks, which is not a usual phenomenon.
"It indicates a sharp rise in Consumer Price Index (CPI) in coming months," he said, adding that the headline inflation would reach 10.3pc this month.
He believed that commodity prices would remain under pressure during January to March 2022 in view of rising transportation cost on account of soaring diesel prices in the last few months, the impact of rupee's devaluation of over 13pc against the dollar since July, and high energy prices.
Published in Dawn, November 20th, 2021
Now you can follow Dawn Business on Twitter, LinkedIn, Instagram and Facebook for insights on business, finance and tech from Pakistan and across the world.