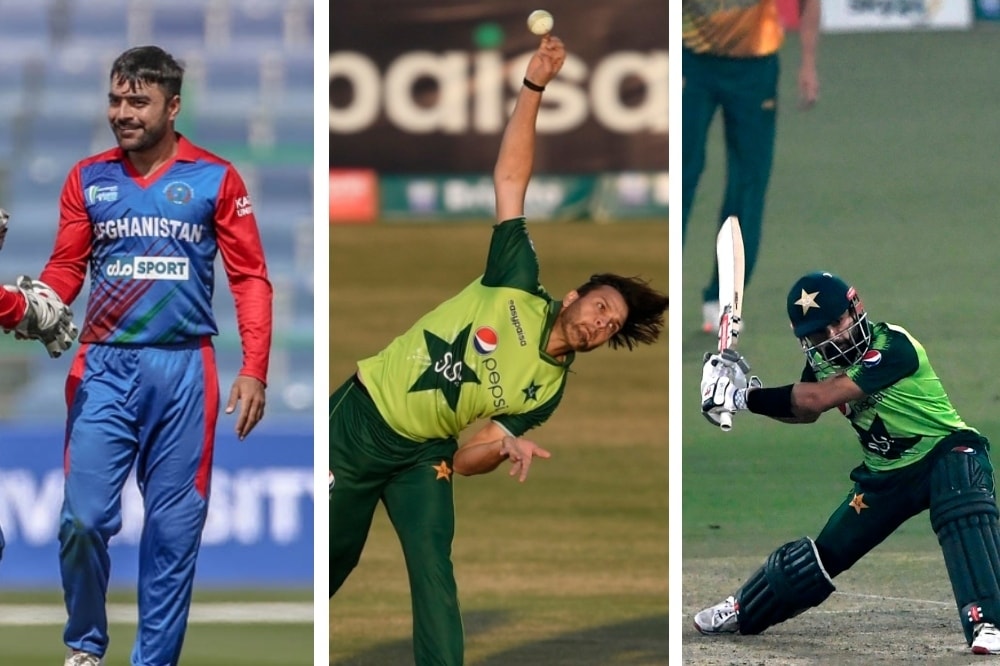 Out of 100-plus cricketers expected to take part in the tournament, a select few may be worthy of extra attention.
Once the injuries and absentees are accounted for and the last-moment additions and subtractions have been made, the six Pakistan Super League (PSL) rosters will collectively feature 108 players.
Of these 100-plus cricketers, a select few may be worthy of extra attention. This means marking your calendars for when their teams step onto the pitch.
The 2021 edition of the tournament could either be a coming-out party or an opportunity to prove something for seven such players.
Danish Aziz
If you're a hardcore cricket fan, you will know that Danish Aziz's stock has risen considerably over the past domestic season.
During last year's National T20 Cup, he averaged a staggering 73.33 at a strike rate of 154.92 when coming in to bat at the difficult position of number six.
But more than the raw numbers, it was his unbeaten 72 against eventual champions Khyber Pakhtunkhwa that got him noticed.
With 15 needed off the final three balls, he hit a four sandwiched between sixes to seal the win in Carlos Brathwaite-esque fashion.
That earned him a nod with the Pakistan Shaheens for the New Zealand tour, and after coming back he provided more proof of his clean hitting ability down the order in the Pakistan Cup.
He's done enough to get plenty of chances this PSL for his hometown franchise Karachi Kings. Don't be surprised if he is a household name by the end of the tournament.
Azam Khan
Azam Khan is another Karachiite, although he is slightly ahead of Danish as far as career progression is concerned.
Azam made a name for himself last year after demonstrating that his talents do not come down to having a famous father and being big-boned; he showed that he can bat. And by bat, we mean smashing everything out of the park without any regard for who the bowler is.
Unlike Danish, Azam does not play for his hometown franchise. He plays for Quetta where he could have hardly asked for a better setup. With his dad as his coach and Sarfaraz Ahmed as his captain, Azam has gone from strength to strength.
Even though his team got knocked out in the round-robin stage last year, he used the rest of the year to enhance his reputation in the Lanka Premier League and elsewhere.
Considered a bonus talent until last year, 2021could see Azam take a more central role and an opportunity to demonstrate why he is called "Pakistan's Chris Gayle".
Chris Gayle
Arguably the greatest of all time when it comes to T20 cricket, Chris Gayle is a run machine and someone who needs no introductions. The self-proclaimed "Universe Boss's" T20 ability is indeed a universal fact.
However as undisputed as Gayle's ability is, PSL has proven to be his kryptonite. Across 14 PSL matches, he has managed just 263 runs at an extremely average 18.78 and an equally mediocre strike rate of 127.05.
Karachi and Lahore, the two Galacticos, tried and failed with Gayle. This time Quetta take a chance on him.
Under a much calmer team management, there is a chance that this 41-year-old will finally do what he's never done before: prove to be useful in PSL.
Rashid Khan
He is the top-ranked T20I bowler in the world. He is the Men's T20I Player of the Decade. And now he belongs to the Lahore Qalandars.
Over the years, Pakistani fans have not been that big on Rashid Khan but truth be told, of all the cricket stars who have played in the PSL in the prime of their careers, he is perhaps the biggest.
AB de Villiers and Dale Steyn had their best years behind them when they graced the tournament with their presence.
Rashid's arrival bolsters the already strong bowling unit of the Qalandars, who also boast Shaheen Shah Afridi and Haris Rauf.
The tricky spinner's battle with batsmen will almost be as interesting as how local fans react to him. Only time will tell if fans will warm up to Rashid or if the hostilities will continue.
Mujeebur Rehman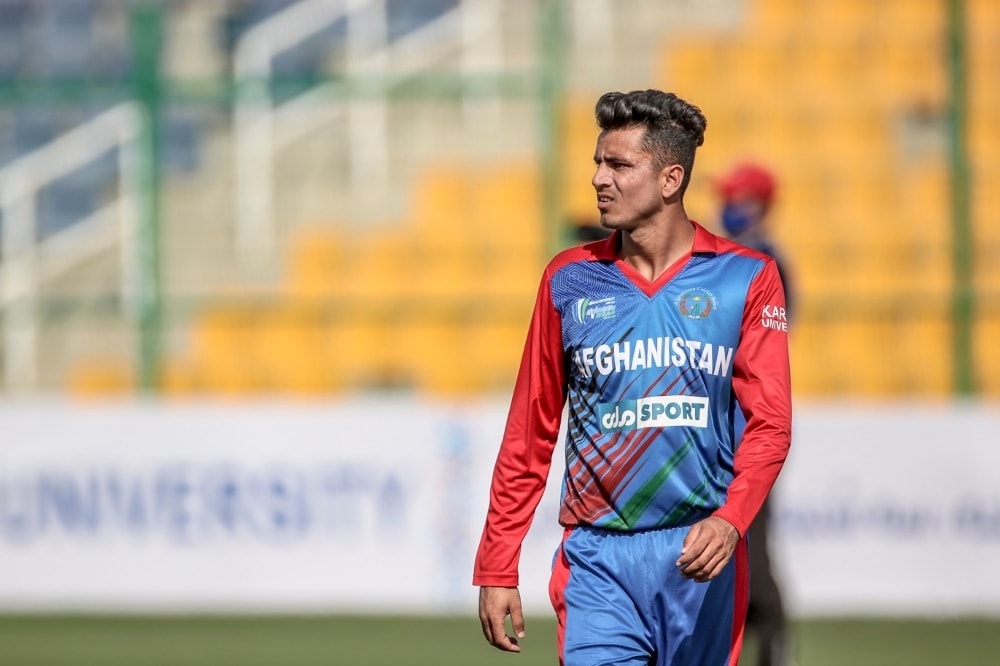 After Rashid Khan comes Rashid Khan lite. Mujeebur Rehman always wanted to follow in his idol's footsteps and that is exactly what he is doing.
Rehman is currently the second-ranked T20I bowler in the world behind Rashid; the former trails by just six rating points.
He's not had a great time in the recent Abu Dhabi T10 league, picking up just a single wicket in six games, but form can change quickly in shorter formats.
He has been drafted by Peshawar Zalmi for this year's PSL and will be their main bowling weapon.
Usman Qadir
The third straight spinner on the list is Usman Qadir, who has made people eat their words, delete their tweets and generally appear sheepish over the last few months.
Qadir is a mean legspinner with an extremely well-disguised googly to go with his dad-like action with limbs flying everywhere, topped off with enough hops to throw any batsman off.
It's a matter of time before he goes for runs but that's an occupational hazard for leggies. What he will do is make a fool out of batsmen.
Troubling for him and his fans is the fact that he shares the Multan Sultans roster with not just Imran Tahir but also Shahid Afridi — both supremely aged legspinners and big names who still may have a bit of game left in them.
Provided that the Sultans don't sacrifice him in battle of names and reputation, Qadir can dazzle in this year's PSL.
Mohammad Rizwan
Last, and definitely not the least on this list, is Mohammad Rizwan who has arguably been the highlight of Pakistan's cricket this past year. Pound for pound, his overall production might even overshadow Babar Azam's.
The one knock on his game was his power hitting, which critics said he did not possess. However, the series against New Zealand and South Africa has fortified that one last chink in his armour.
The Karachi Kings' decision to keep Rizwan on the bench for the entirety of last year's tournament and allowing him to walk offseason could end up right up there with Islamabad United letting Babar go as one of the biggest judgment errors ever made in PSL history.
Karachi's loss could prove to be Multan's gain. The Sultans have picked up Rizwan and could reap the benefits of an extremely hardworking player whose confidence is at an all-time high.
---
The writer is a lifelong cricket fan who lives for the Pakistan cricket team and PSL but is also a realist and has no problems calling spade a spade.